Bank Employee Shows Unmitigated Courage
Prolog
Not since the decidedly macho days of Hemmingway has anyone, much less a Gaston County resident, demonstrated the machismo of our new local heroine. Rivaling participation in the running of the bulls at Pamplona, Our heroine ratcheted up the mark of courage and recently taunted the demon!
While suffering injurious wounds and damage, she will be remembered, and her tale will be passed down through the generations.
The Demon
While we have seen this monster, none of us have dared to challenge it's authority. It's flashing red eyes have instilled subservience and obedience in us all. All our lives we have halted in recognition of the beast's dominion over us.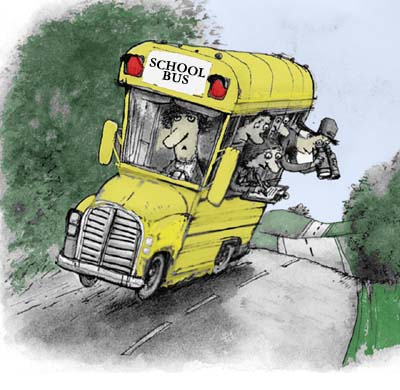 Here, the demon makes it's raging run on the local streets of Gastonia.
The Wounds
A sympathetic coworker points out the egregious damage inflicted by the demon to our heroine's vehicle.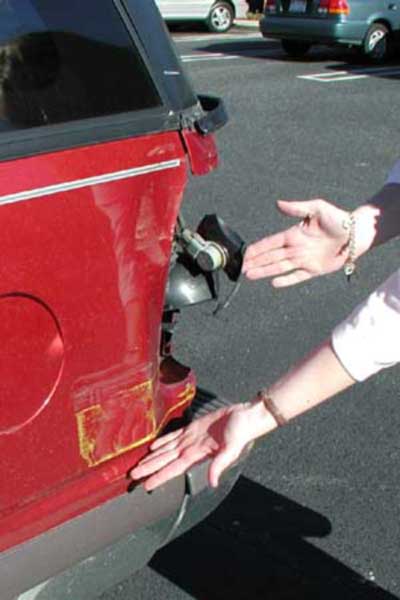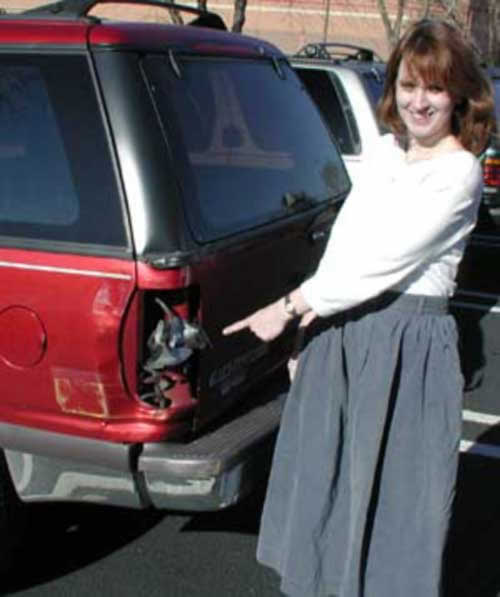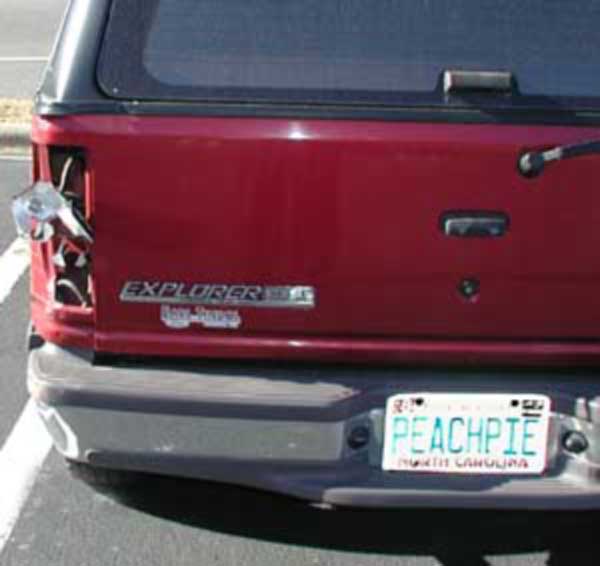 The Heroine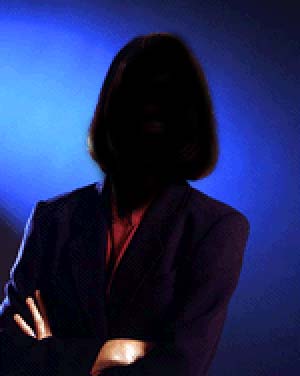 All efforts to have the heroine recount her heroism were daunted by her humility."I thought it was going to turn, so I pulled out from the side street," was her barely audible account of the incident. She would speak only on condition of anonymity.
The Family
When reached for an exclusive interview, the unexpectedly shy husband stated, "usually she has more sense that that. I guess her mind was somewhere else, again."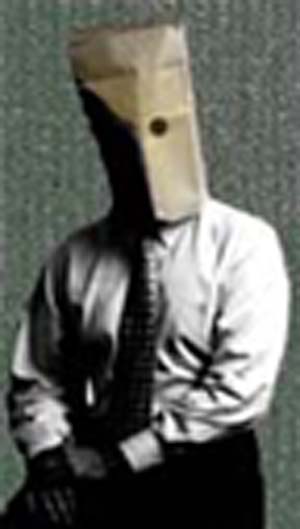 Epilog
The local schools are holding a student contest to create the most original song recounting this historic event.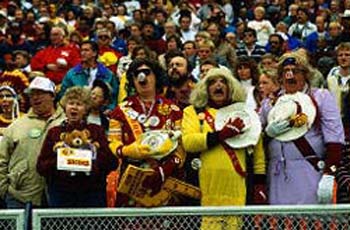 It is rumored that the winning song will be sung at all Gaston County sporting events, immediately following the National Anthem.