Jim and Tom's Magnificent Adventure - The Miser Year-end Seminar Trip
Day 1 The Greensboro Camp Out
After the uneventful auto trip to Greensboro, our two explorers find their motel.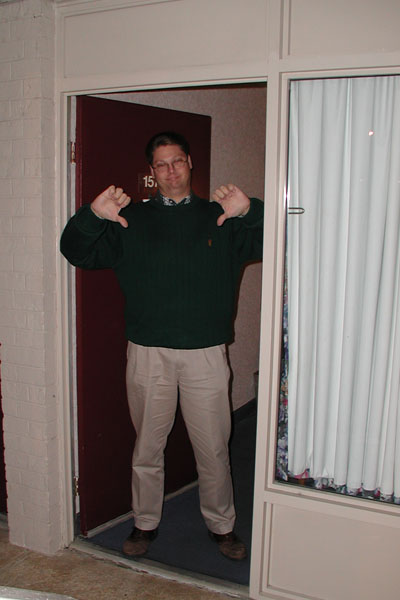 Exercising his managerial skills, Jim critiques the first nights lodging. The second set of rooms that were selected had doors that locked, an improvement from the first ones. Jim remarked, "I guess the absence of cars in the parking lot should have been an indicator that this was a flop-house motel."
Local Fauna spotted the first night
On the trek to the Manager's office to change rooms, our adventurers flush the reclusive Greensboro Motel pet.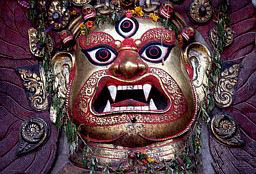 First artist's rendering from the adventurers description while they were in an agitated state.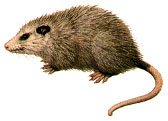 Second artist's rendering from the adventurer's description after they calmed down.
Upon finding the fearsome beast would not "gnaw their faces off as they slept," peace again reigned.
Local points of interest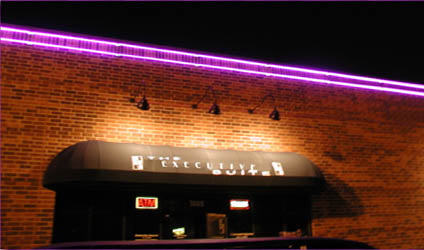 The Executive Suite - inhabited by scantily clad women who perform lap dances and containing the requisite ATM machine. Because Jim drove past faster than the camera could be steadied, the women waving at the window could not be photographed. Nor could Jim be induced to return, even to research the ATM.
Day 2 - Tempting Death
While traveling from the long term parking lot to the terminal, the adventurers learn from the tram driver that their airline, Air Tran Airways is a renaming of the now infamous Value Jet Airlines.
The tram driver explains that they have only had three fires this year. Upon learning his daughter had booked travel on the airline, he had forced her to fly another airline.
He was kind enough to wish us luck.
Because of shaking hands, no photos are available of the ashen faced travelers as they desperately seek the flight insurance machine.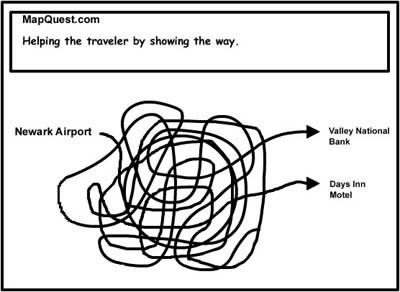 Arriving in the fun and scenic city of Newark, New Jersey, the adventurers use maps and local advisers at convenience stores to quickly arrive at their destination.
The Seminar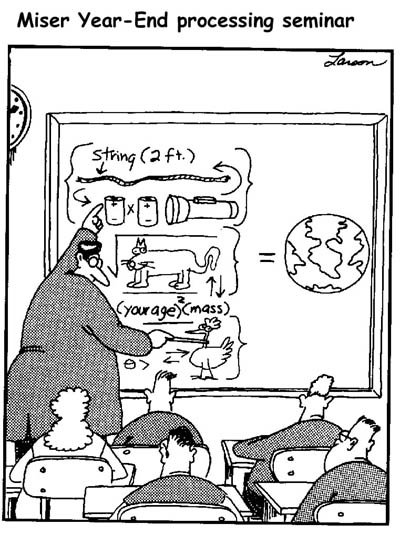 The Miser presenter quickly cleared up any apprehensions the adventurers had and class was dismissed.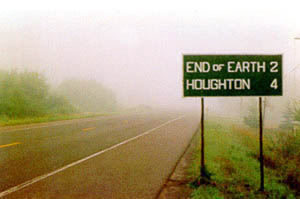 Wearily, the two exhausted adventurers seek the refuge and comfort of their motel room. Using their map, several points of interest were discovered while returning to their room.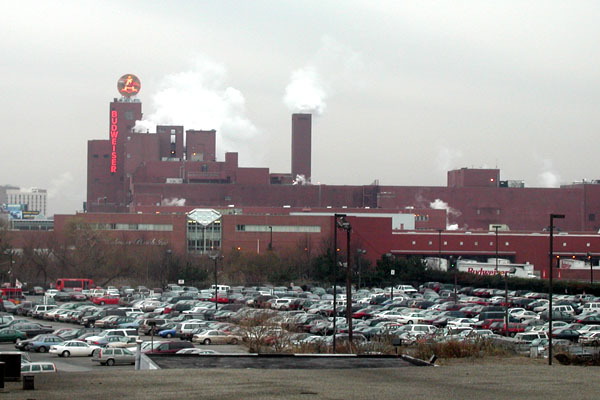 Bitterly disappointed, the two adventurers have to forgo the anticipated pleasure of touring one of the cities most important manufacturing facilities.
"This Budweiser Plant is larger than most General Motors facilities," mused Tom. Jim could only salivate.
Day 3 - Return to Paradise
Using the Mapquest document, the two adventurers travel through snow flurries to again temp fate on the "Ride of Death" with Air Tran Airways. Both joined in prayers of salvation when the airplane was de-iced before takeoff.
Epilog
Tired, but supremely confident, the two travelers return from whence they came. Filled with optimism they eagerly prepare to meet the challenge of December 29,2000 - the day known as Year End Processing.