The Bank Makes It's Mark
Branding the new branch offices
Recognizing the importance of having a common and recognizable look to all their offices, work is underway to develop the look of the new bank. After weeks of hard work, the largest of the new branches is developing a look that is finally satisfying the senior management.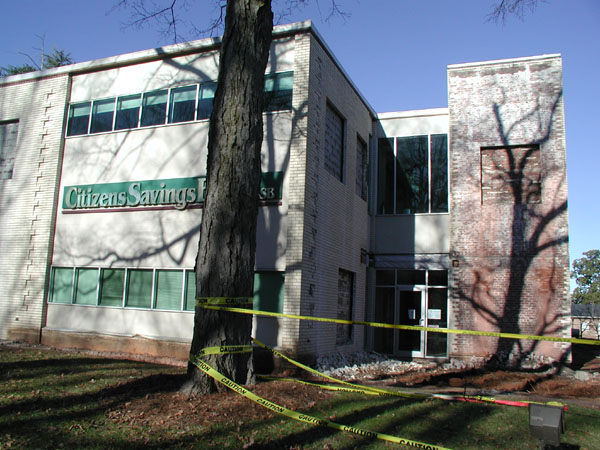 Above, the last look at the old facade. "Say goodbye to that depressingly retro 50's look," crowed the senior management representative we interviewed. "I'm convinced the citizens of Salisbury are ready for the look of the future," he continued.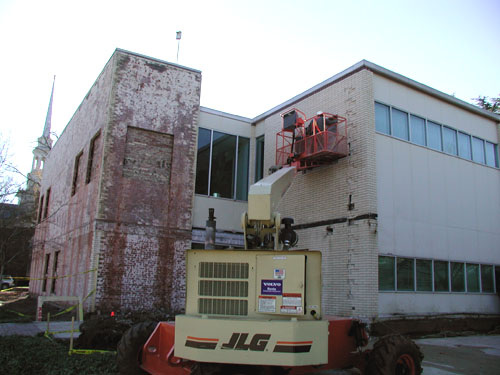 Here we see workmen busily removing the old brickwork. They estimate another eight weeks to finish this arduous task. "We can only work after banking hours and on weekends to prevent inconveniencing the bank's customers," the foreman stated. "The bank wanted us to work Christmas and New Years day, then take comp time!?!", the stunned forman continued. "MY people don't know what comp time is, they want overtime, something the bank refused to pay," he continued.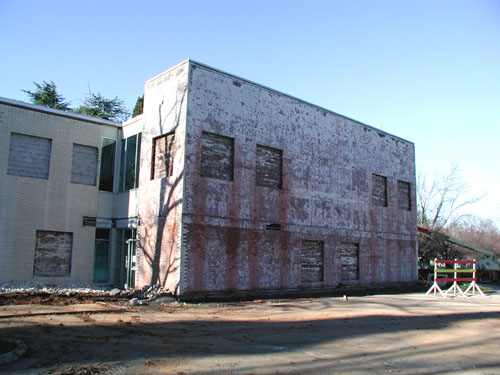 "Here is the look we are going for," the bank spokesman explained. "Most of the structures around our home office display this exterior." "It is a look that is both familiar and says 'Welcome Home' to all who enter," he continued.
For all the uninitiated, this has been the view from the home office parking lot. -more info-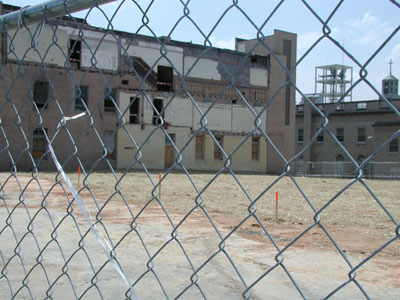 Other Developments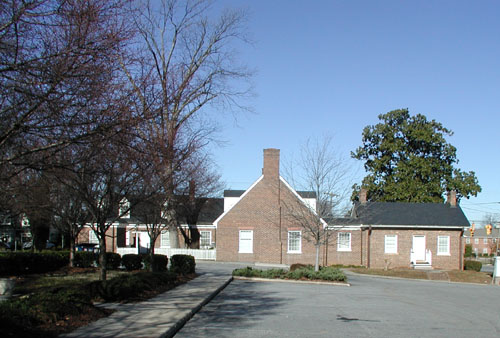 A local Salisbury activist group in an alliance with local realtors and merchants has vowed to chain themselves to this local landmark should the bank get any remodeling ideas for across the parking lot. "We didn't stop them in time to prevent the first eyesore, but enough is enough!" remarked the spokesman known only as Tree Hugger Bob.