Meteor Crater
About 77.4 miles from Williams AZ, this area is flat, flat, flat in all directions. Those mountains are about 40 miles away. The flatness hides the fact that the area is about 5500 feet above sea level.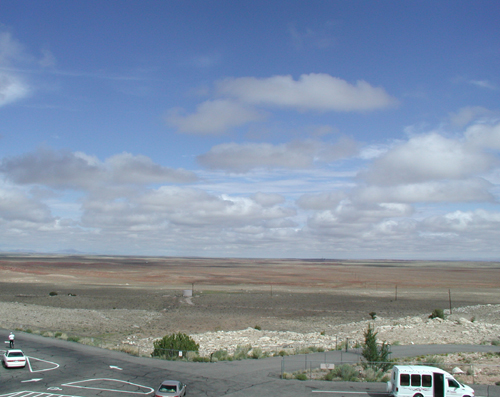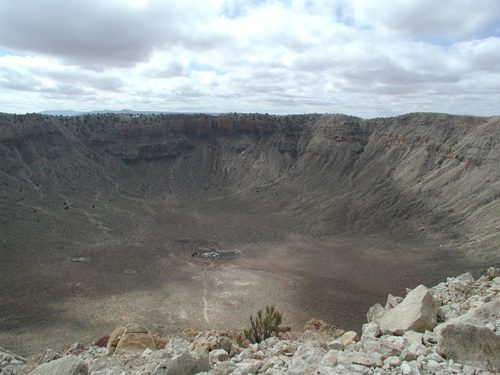 The crater, approximately 550 feet deep, 1 mile across.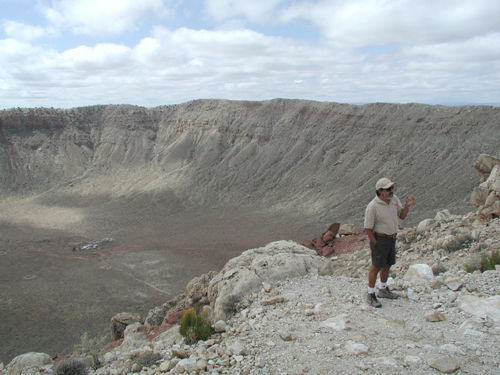 Here, Eduardo our guide from Texas, explains the features and history of the crater. He was explaining not to worry about aliens since he had his green card.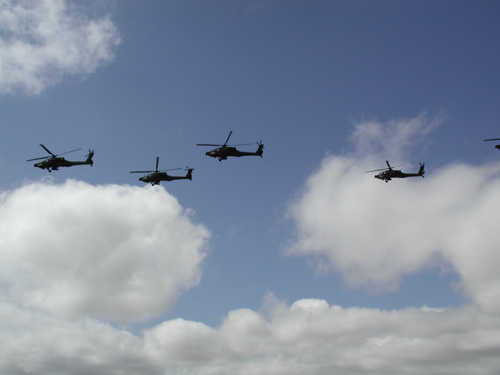 As if on cue, the black helicopters appeared and flew past. A quick head count verified there had been no abductions, and the tour continued.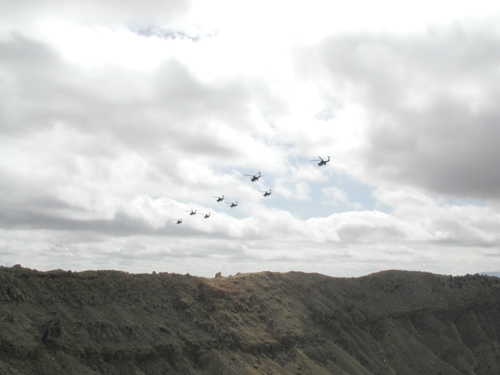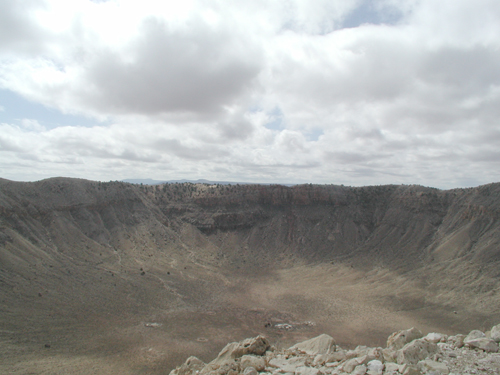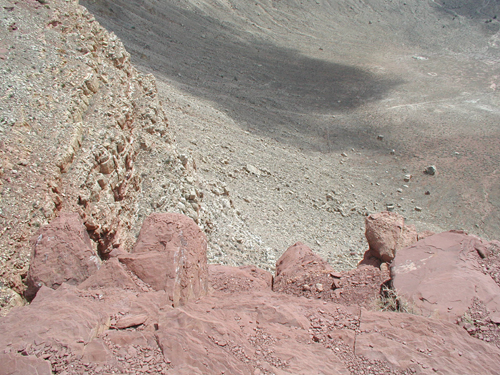 More information is available at their web site.