Grand Canyon
I chose to ride the Grand Canyon Railway from Williams AZ to the Grand Canyon, a journey of about 60 miles each way.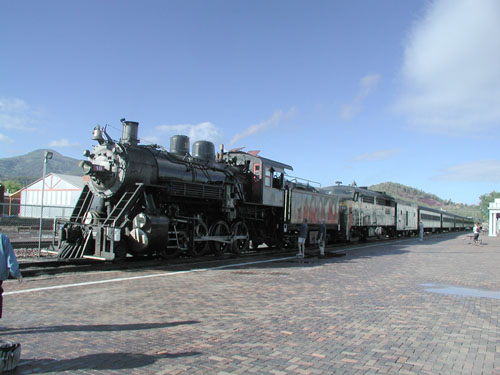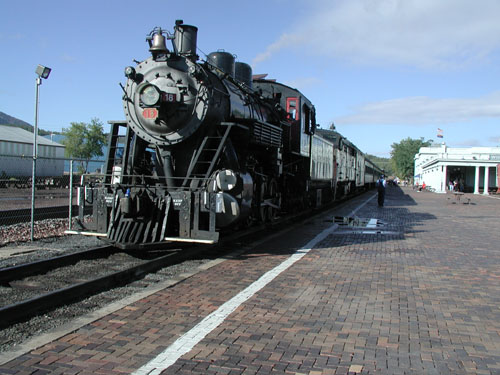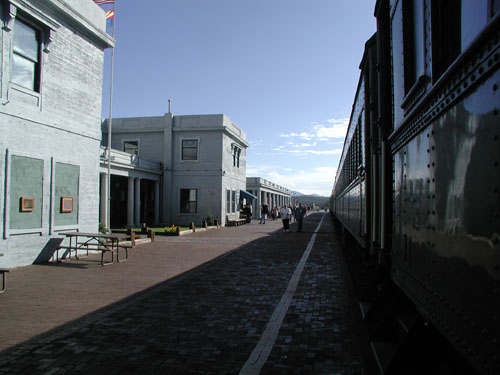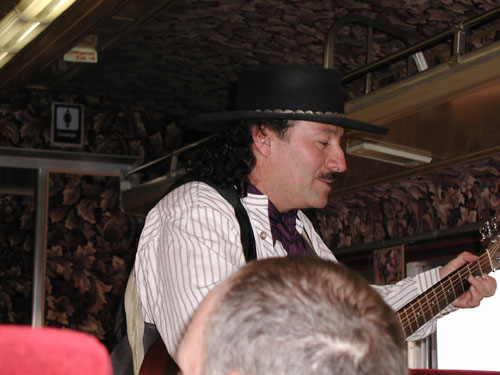 Our entertainment included The Singing Cowboy from East L.A.
At the Canyon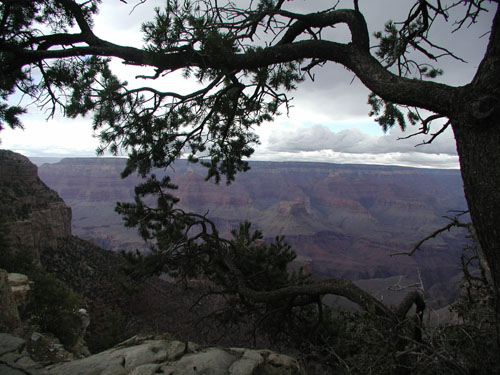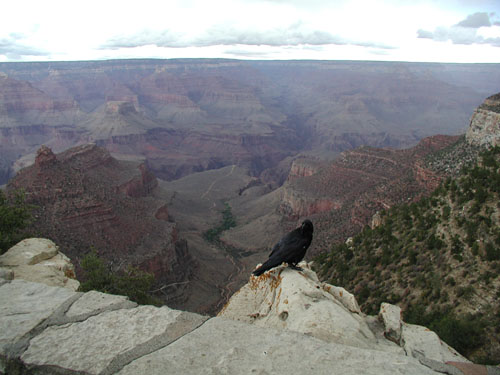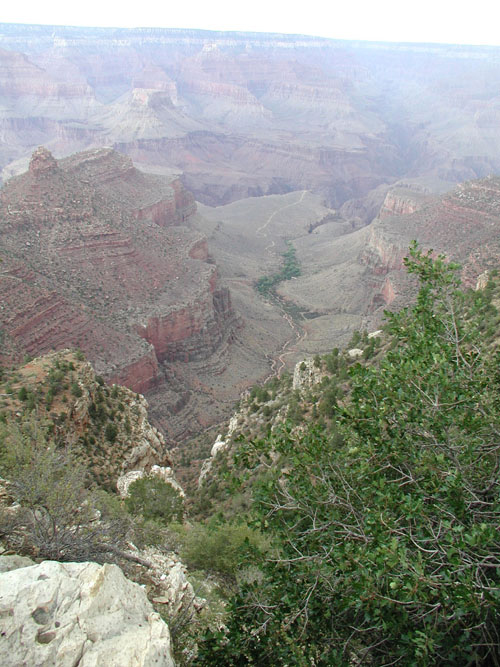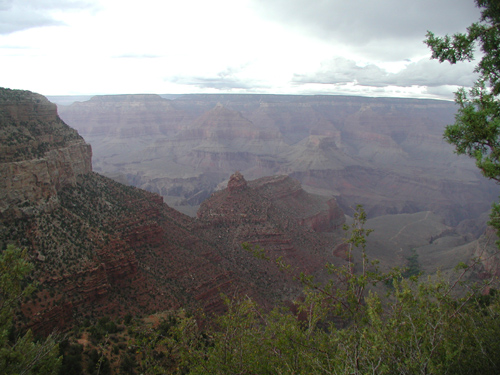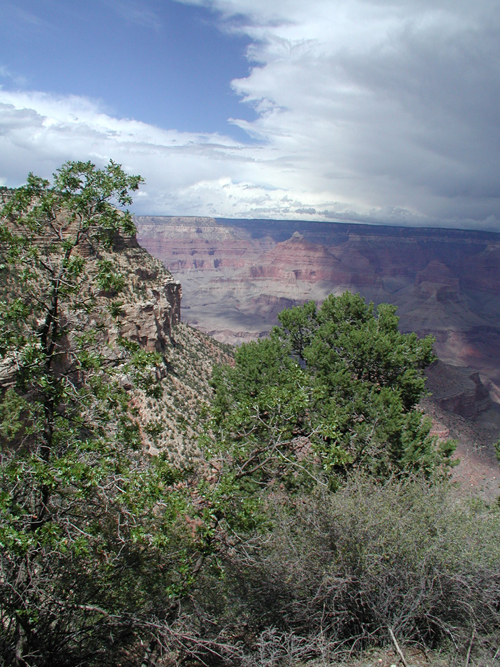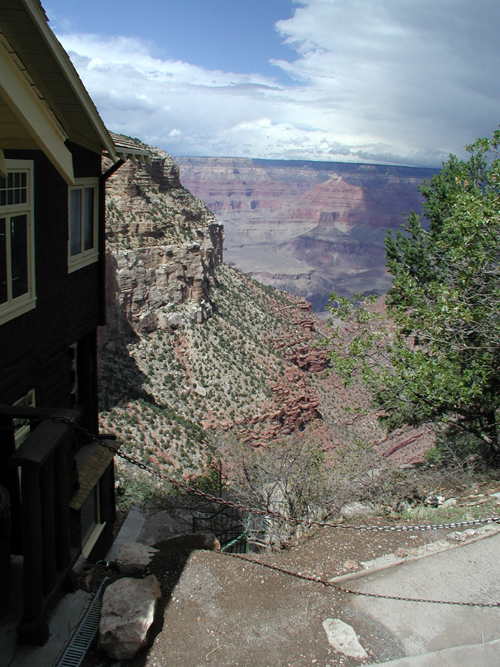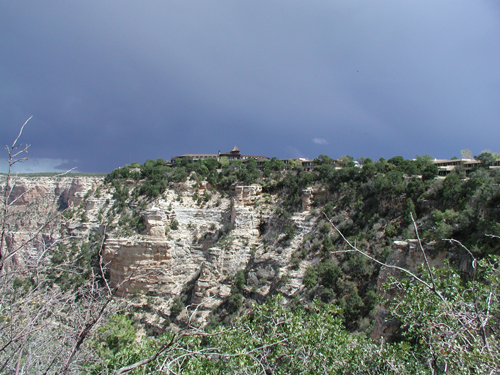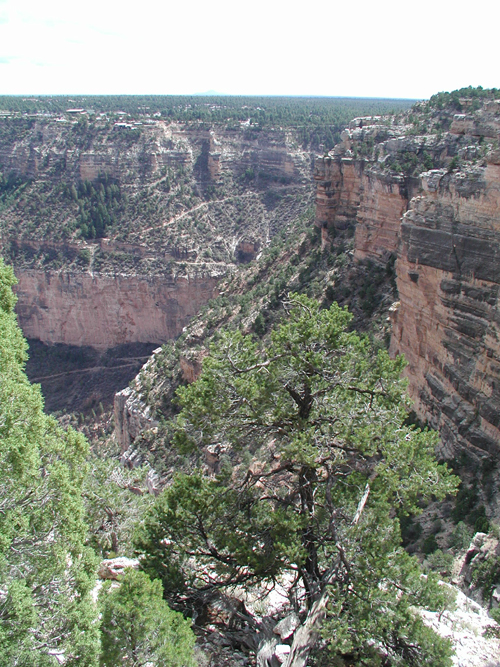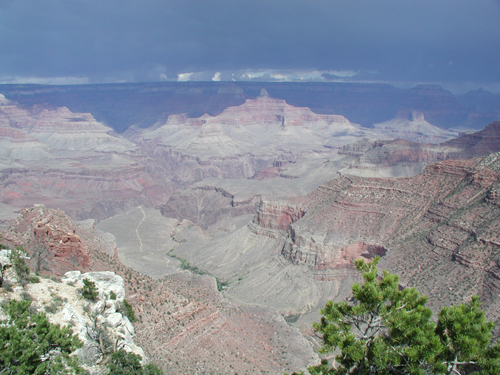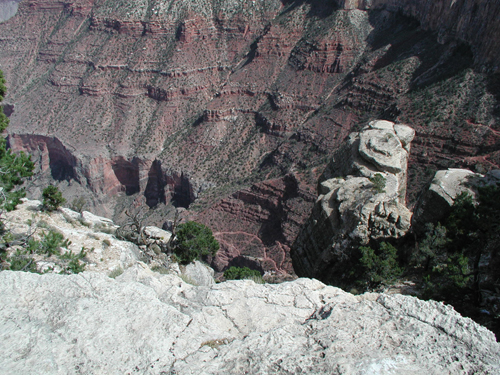 If you look closely, you can see the mule trail at the bottom of the canyon. Fools can pay to ride to the bottom on a mule!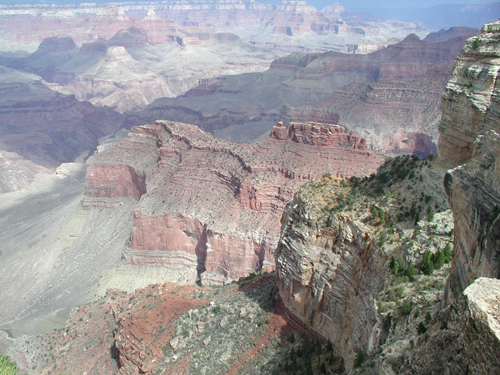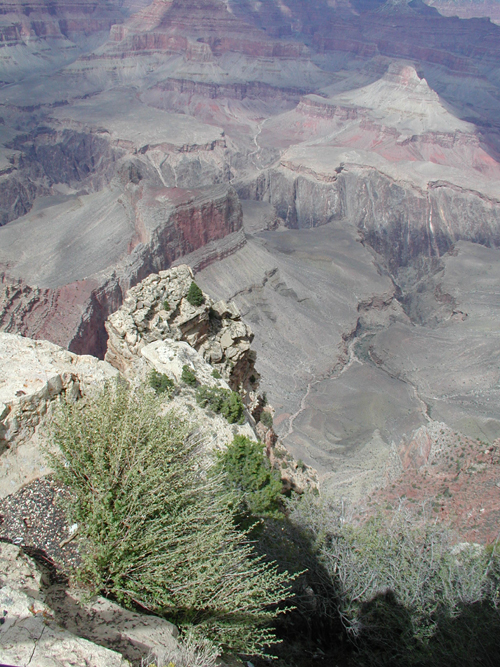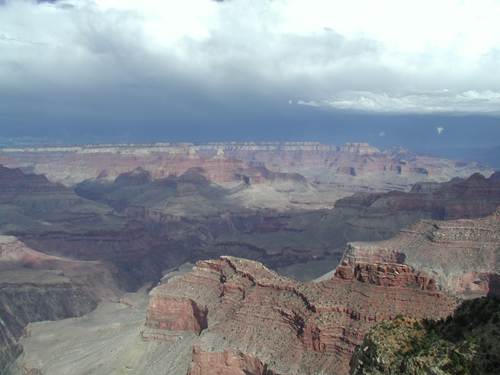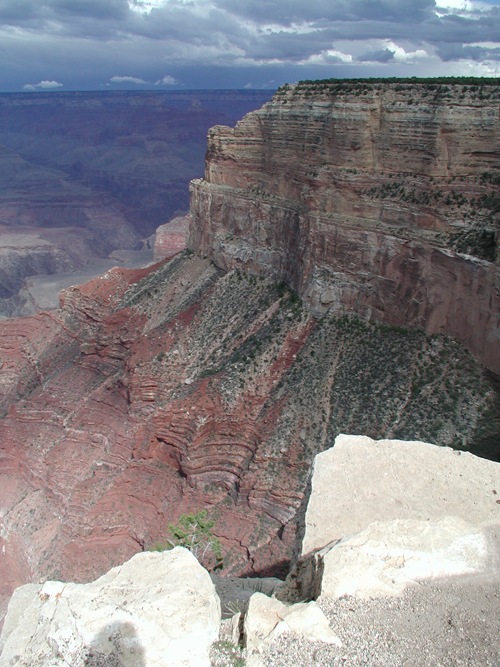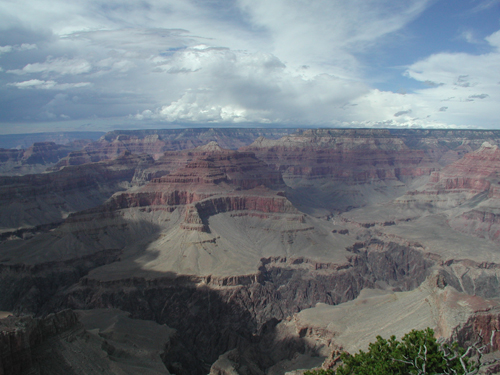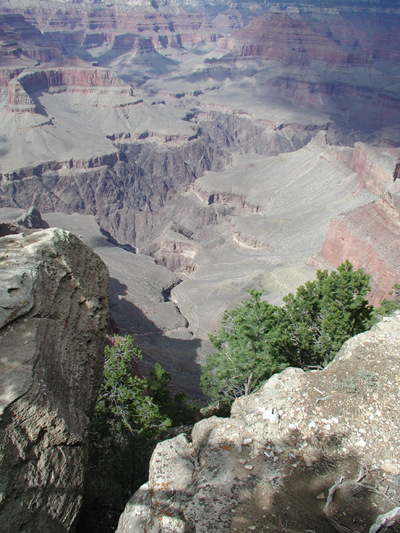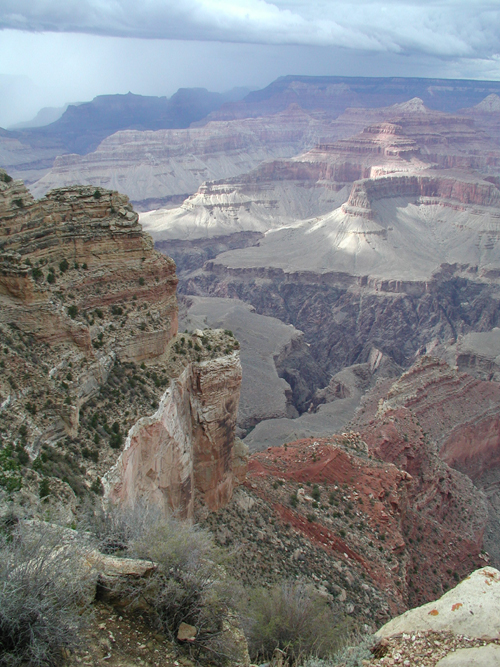 For more information see: US Park Service or Grand Canyon Railway