Carlsbad Caverns
Located a respectable 657.8 miles from Williams AZ and only 1524 miles from Charlotte NC, this was a worthwhile stop. As with the Grand Canyon, the scale of the caverns has to be experienced. Pictures and TV programs don't convey the immensity of the caverns. I only took the self guided tour of the Great Room this visit.
With a downpour of rain and dwindling memory in the camera, I limited myself to photos in the caverns. Next time I'll bring a tripod to steady the camera. The room is too large for the flash and timed exposures have to be more steady that I often was able to accomplish.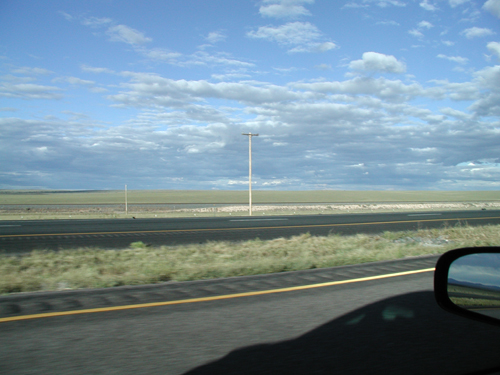 During the drive through New Mexico, this is what the land looked like for about 100 miles. There weren't even any bushes. Altitude, 5200 feet, speed 75+ MPH.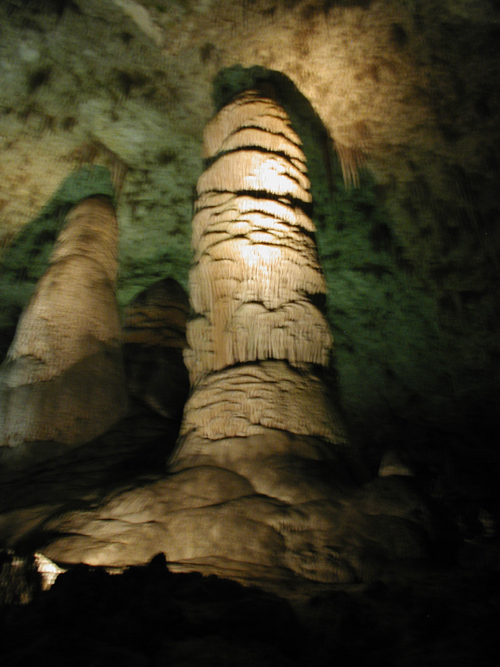 These are probably 30 feet tall. Sorry, I shook during the exposure.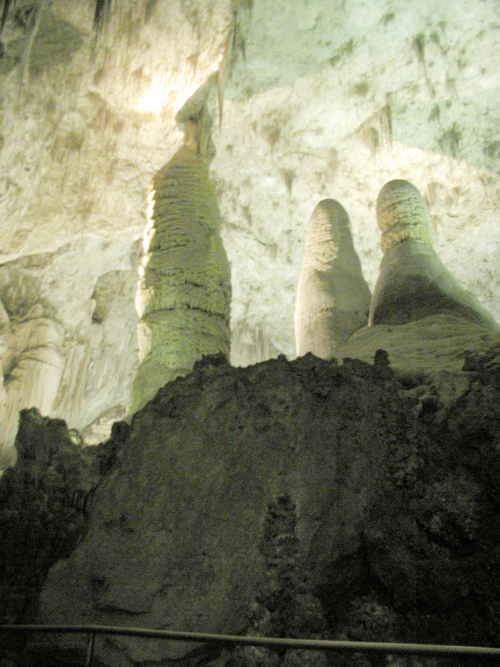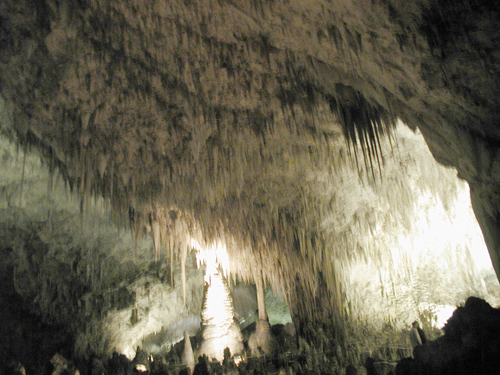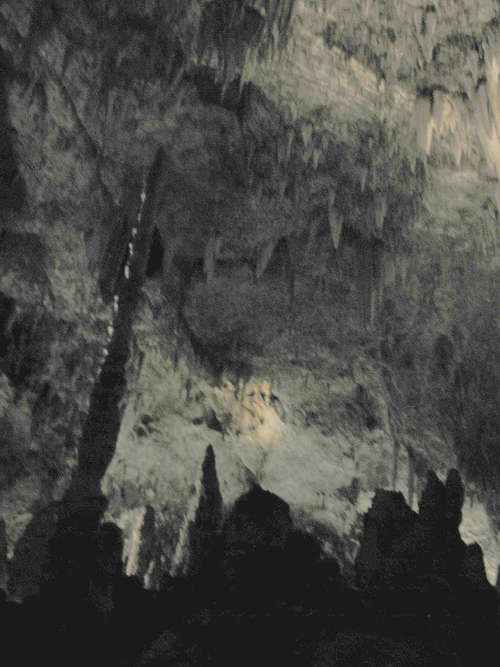 The tall spire (stalagmite) on the left is 37 feet tall.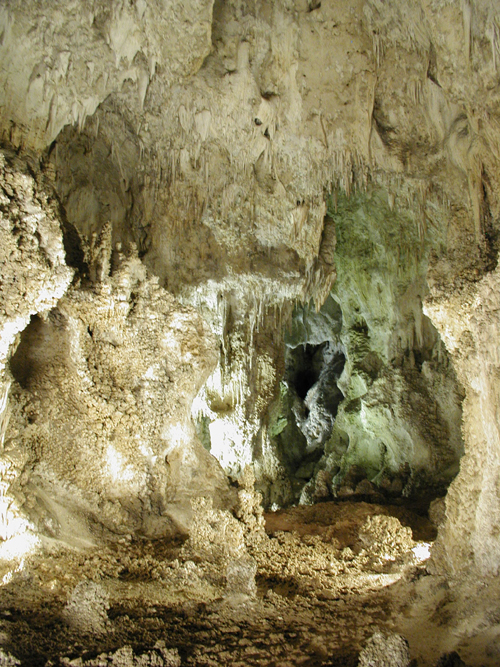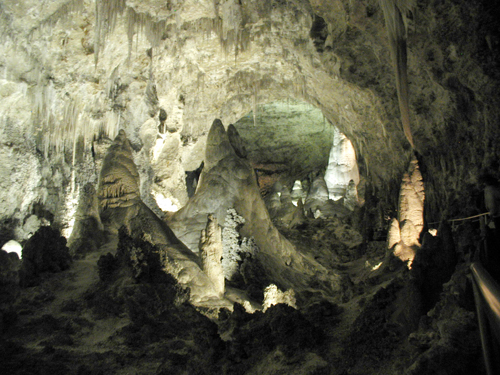 This is one spot in the great room with a quarter mile view from wall to wall and greater than 200 feet to the ceiling.
More information: US Park Service