Bandera Volcano
Located in nearby New Mexico, a scant 360 miles from Williams, Arizona where I was staying, the extinct volcano is located near the continental divide and the half mile walk on the cinder path at over 8000 feet is an experience to remember.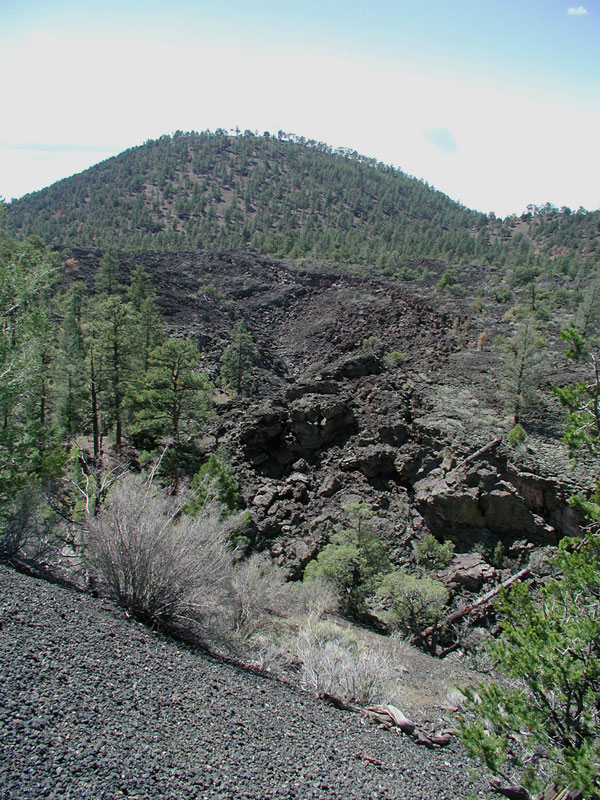 The lava flow and a nearby cinder cone.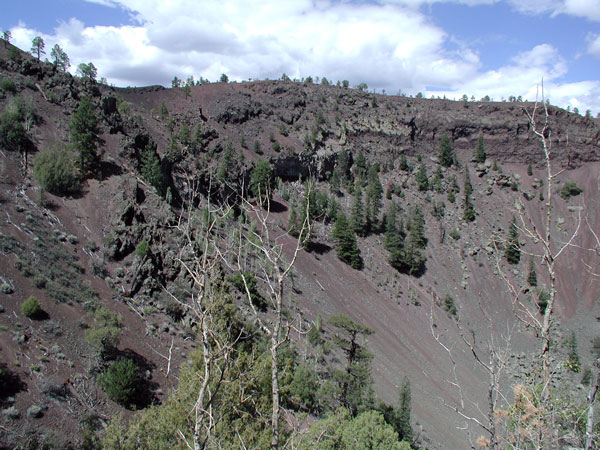 The left crater wall.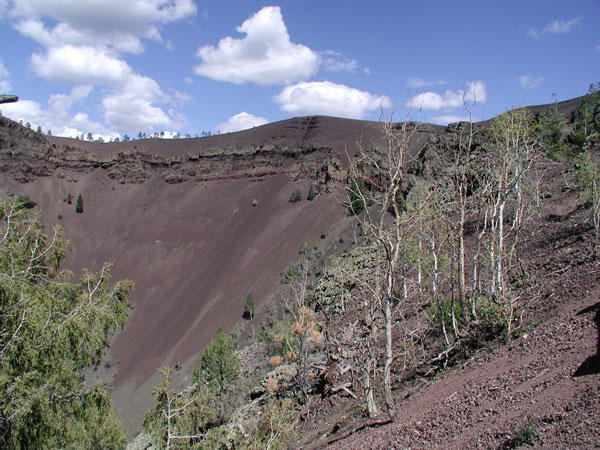 The right crater wall. All the rock formations within the crater had a greenish color.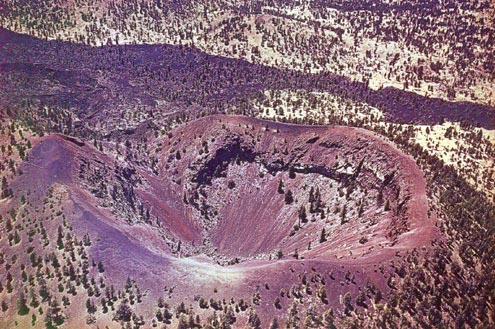 Thanks to the post card I bought, this is a complete view of the crater.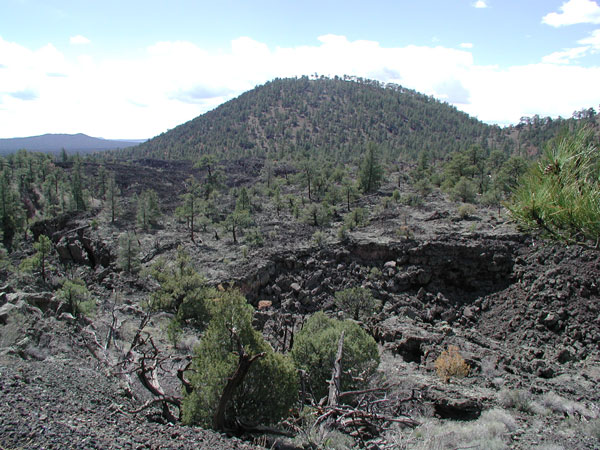 Another view of the lava field.
The Ice Cave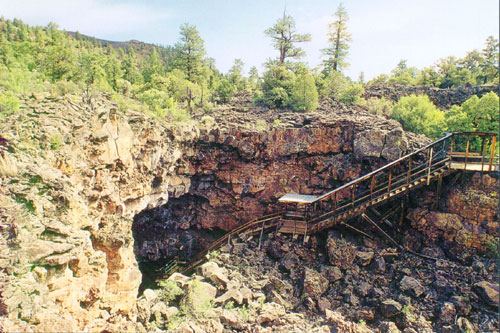 Again, thanks to a post card, these are the steps to the grotto. It was fun to watch the ashen faced people huff and pant up these stairs. I on the other hand, with no woman to have to impress, rested every 10 of 15 steps and fared much better.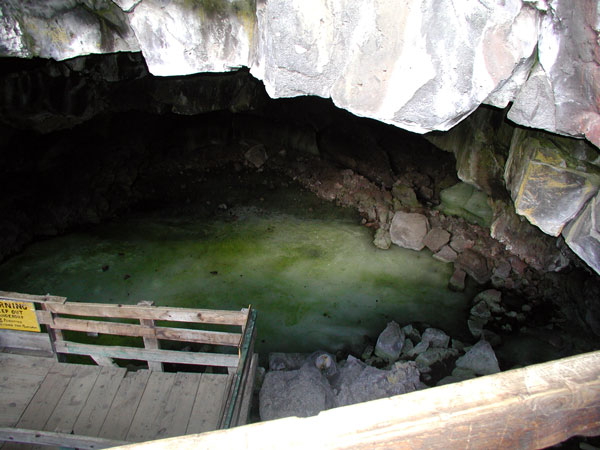 The ice in the cave lasts year round. The ice is solid to the bottom, and about 20 feet thick. The volcanic rock acts as a thermal insulator and the sun rarely strikes it.
More information: web site