Living Room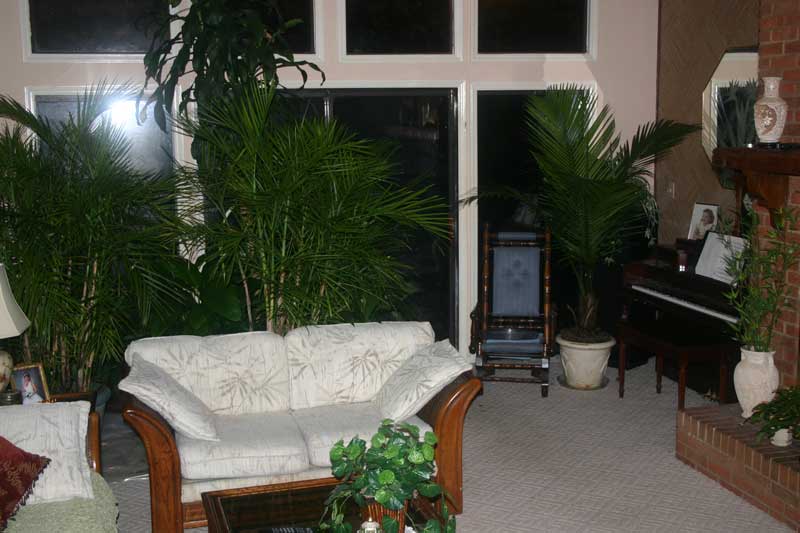 Time to remodel the living room. This is the way it looked when we started. The patio doors had lost their seal between the glass, the carpet and furniture were celebrating their 15th year of service.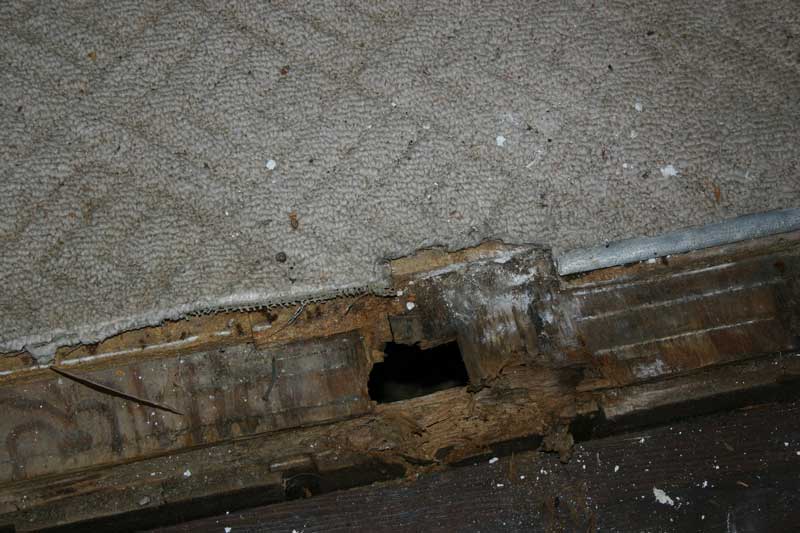 First, we were going to replace the patio doors. When the doors were removed, what did I find? Water damage!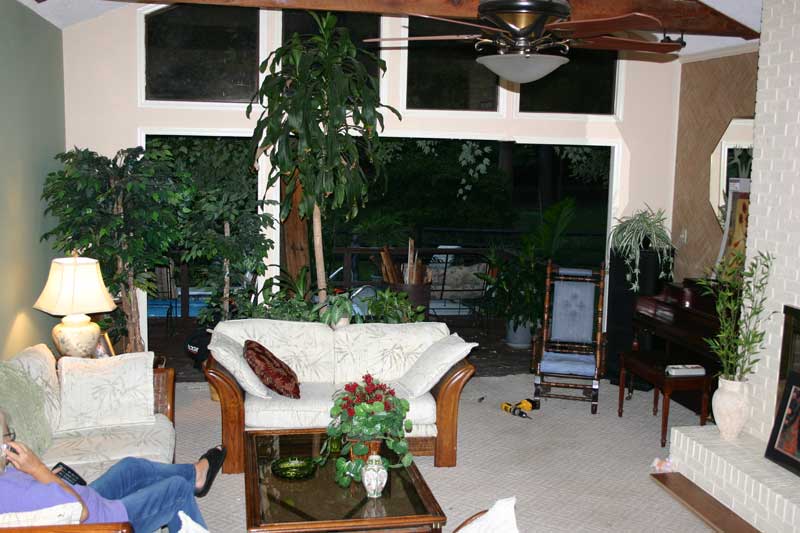 The end of the first day. Notice the fireplace has been painted. It took 15 years for me to talk Wisteena into that.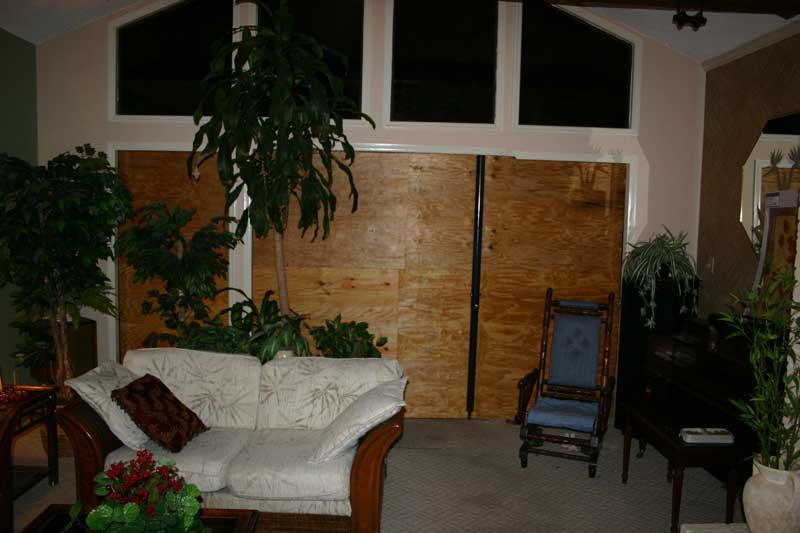 The doors sealed up for the night.
The repair begins.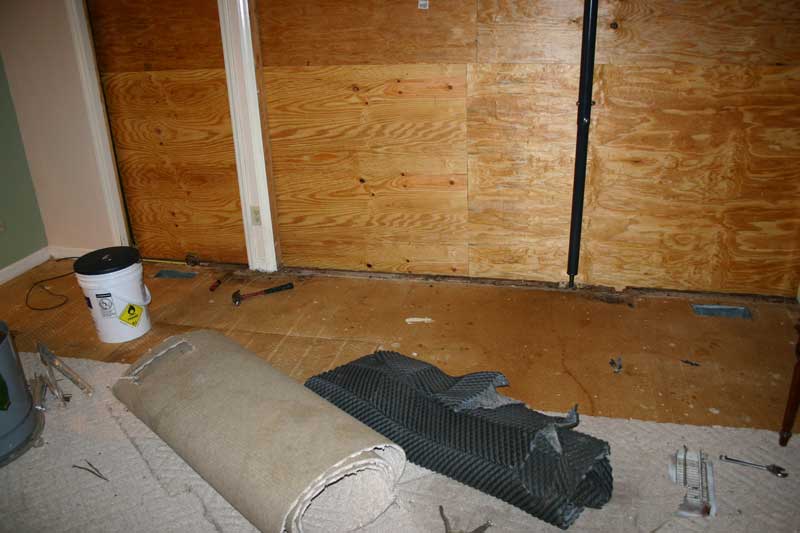 Time to repair the water damage. Here the carpet is being removed to access the floor.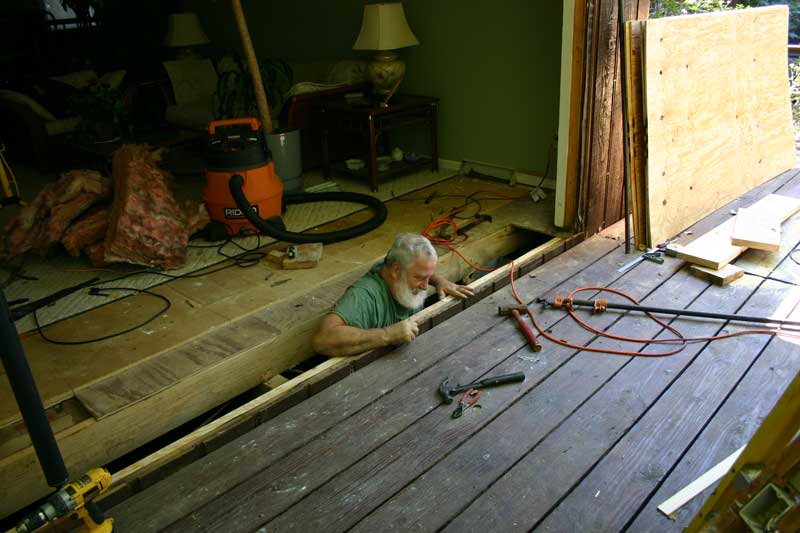 Replacing the bad band board and adding the missing second band board. There are times when slimmer is better when doing construction work.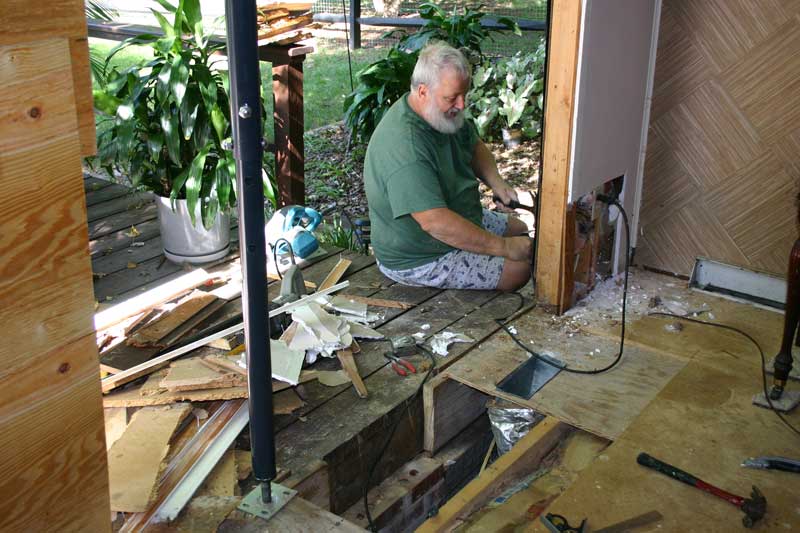 Wisteena caught me doing an early morning repair before I was in my workman's attire.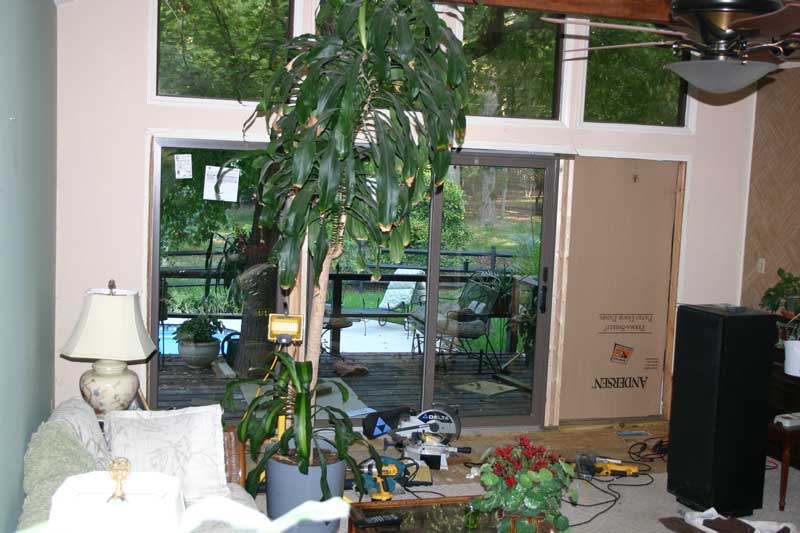 The patio doors partially installed. The piece of cardboard kept the critters and robbers out for the night. We got tired of lugging the plywood to seal the opening every night.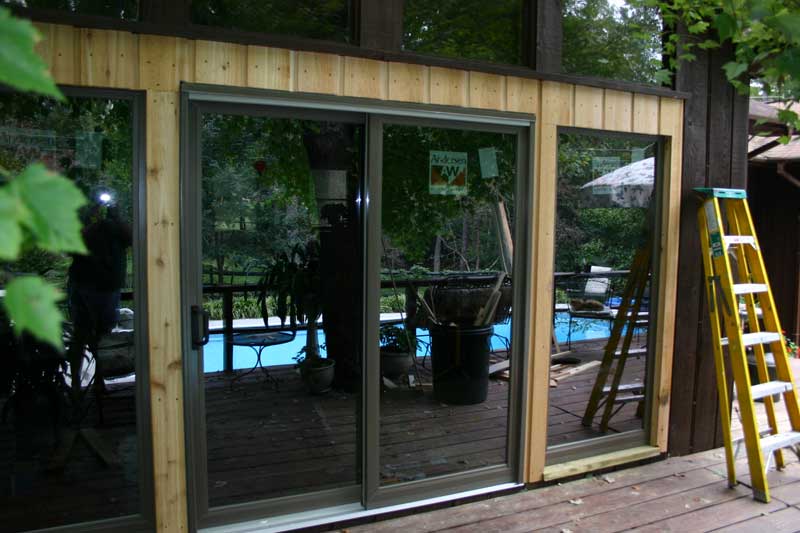 The finished doors.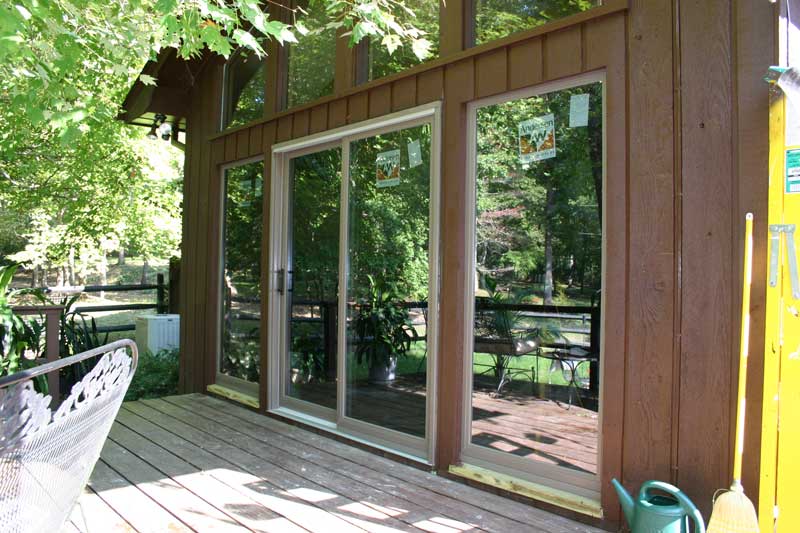 Now for the flooring.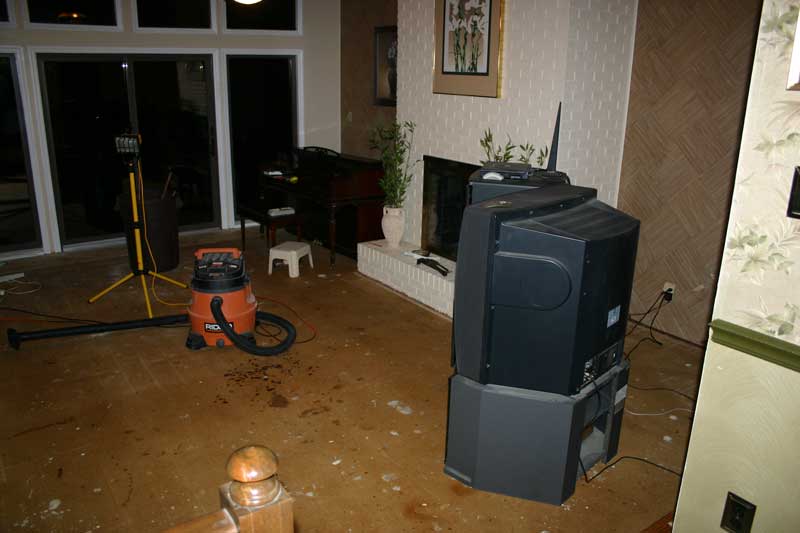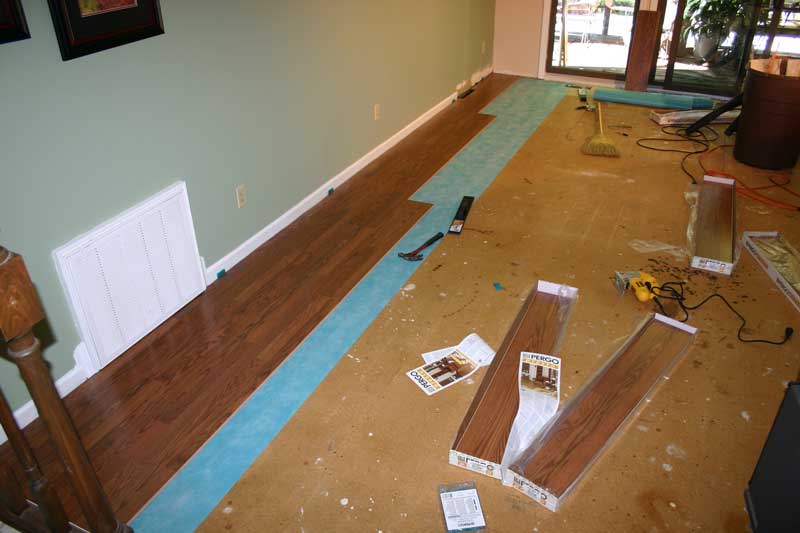 I discovered that laying flooring isn't an old man's job. Thank goodness for ibuprofen to ease my aching knees. The blue stuff is an underlayment required by Pergo.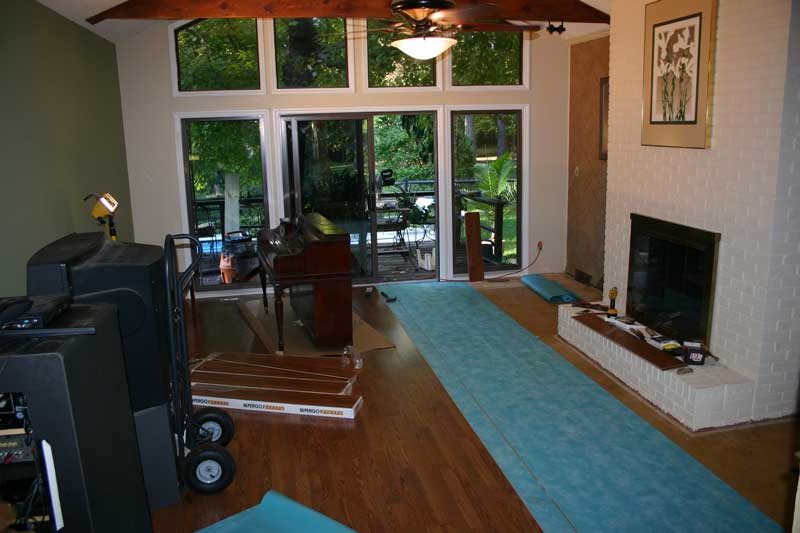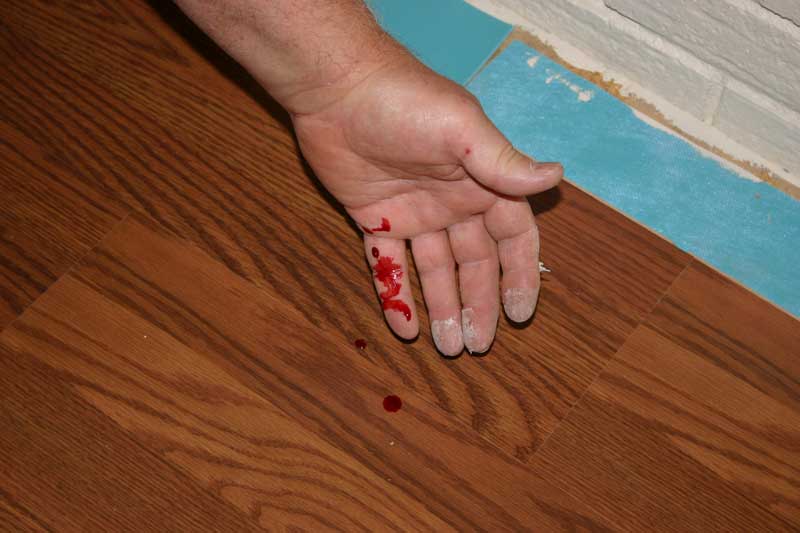 Wounded ....again.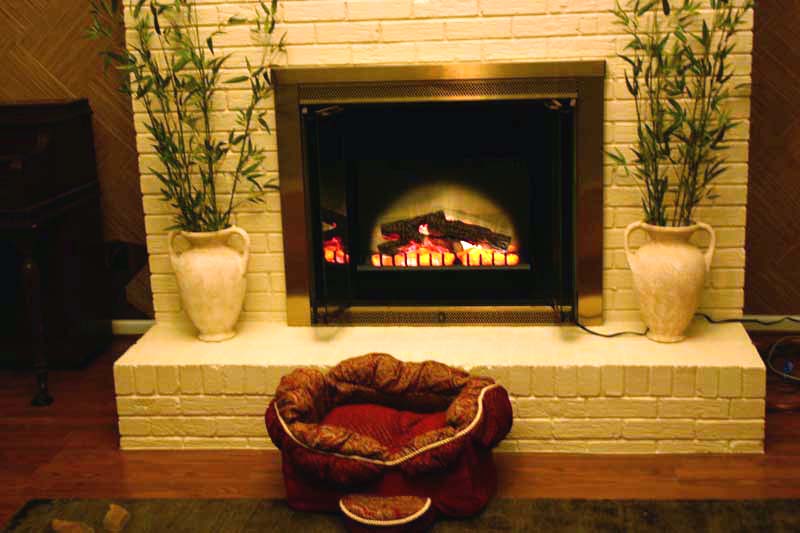 The electric fire logs and the worthless cat's new bed. She loves it! Wisteena laughed at me when I spent half a day running that power cord for the fire logs you see here through the back of the fireplace so it didn't show. I don't care, it was worth it to me.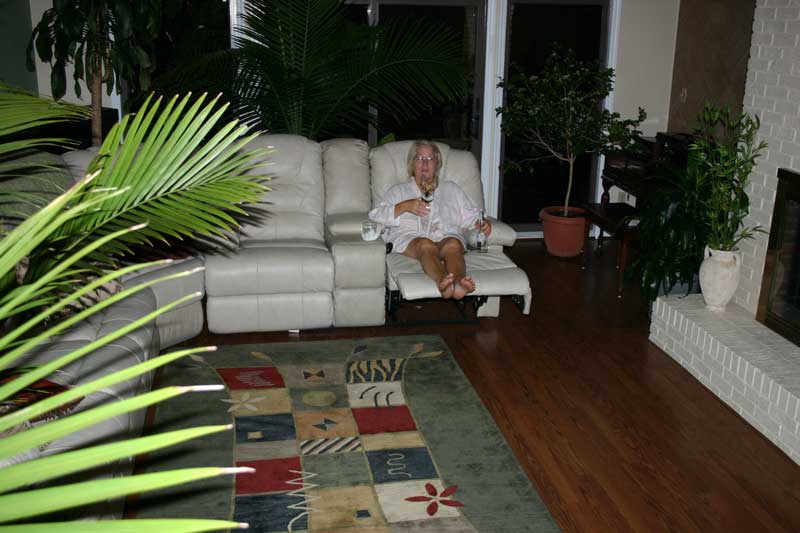 Wisteena celebrates the arrival of the new furniture. We were still waiting for the new coffee table and end table when this was taken.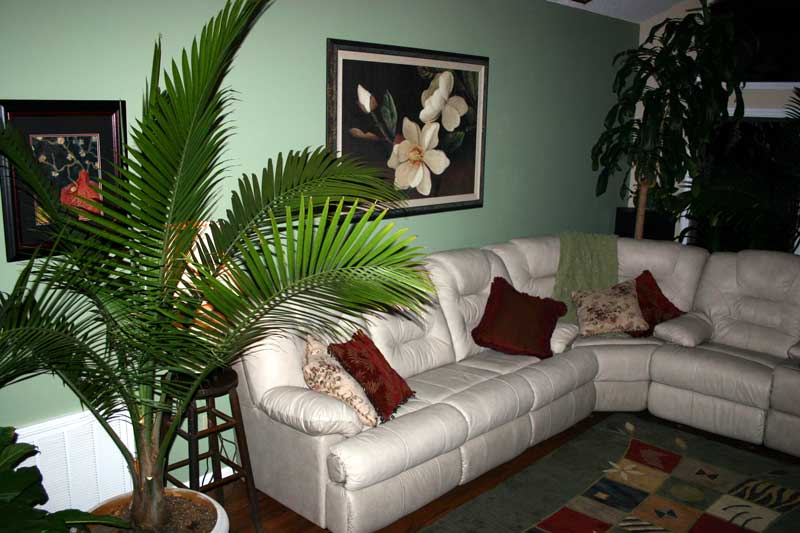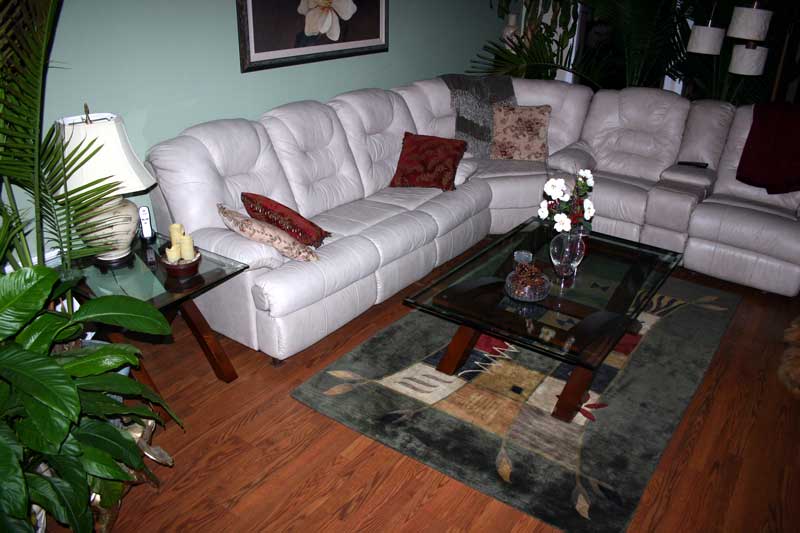 The tables finally arrive.