Hall
When this all started, I was going to replace the carpet in the hall and maybe paint. Everything else we did was an after thought.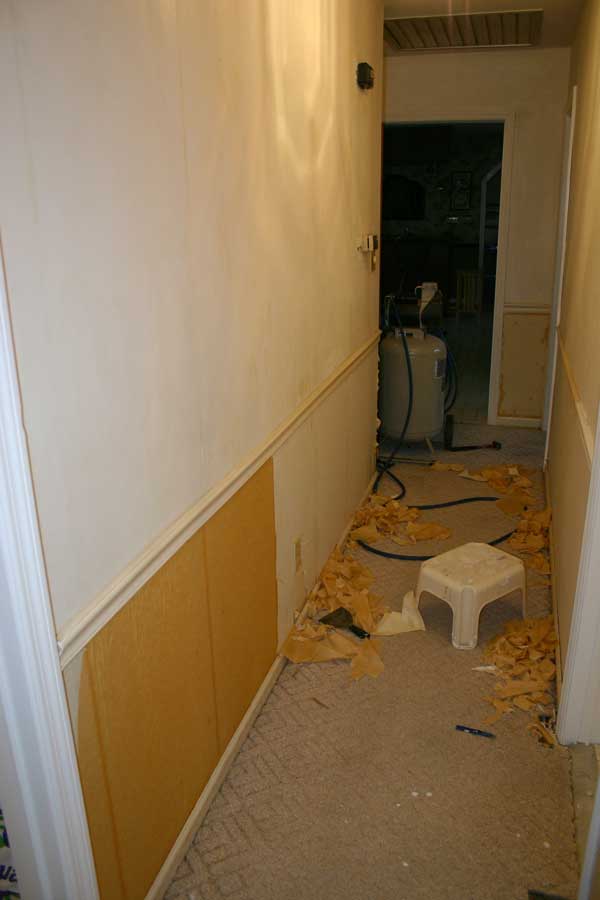 Here I have started peeling wall paper.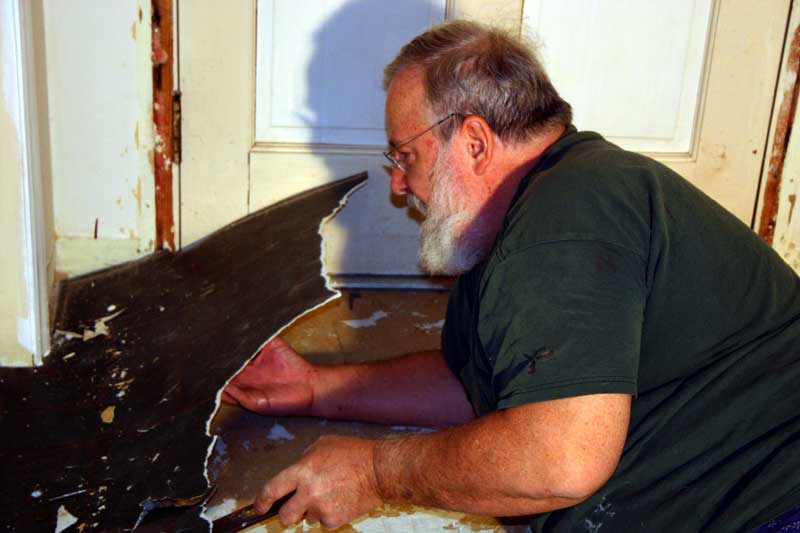 Peeling up the sheet vinyl in the foyer.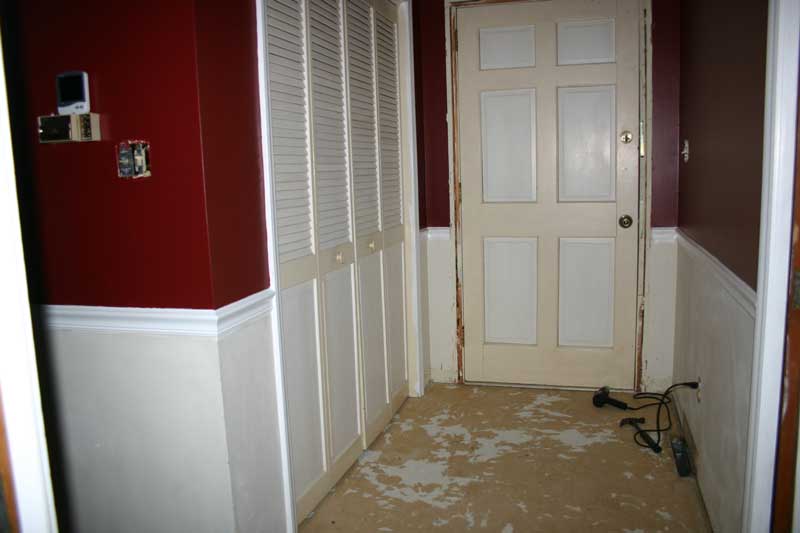 The new paint scheme. Notice the doors, they all get replaced.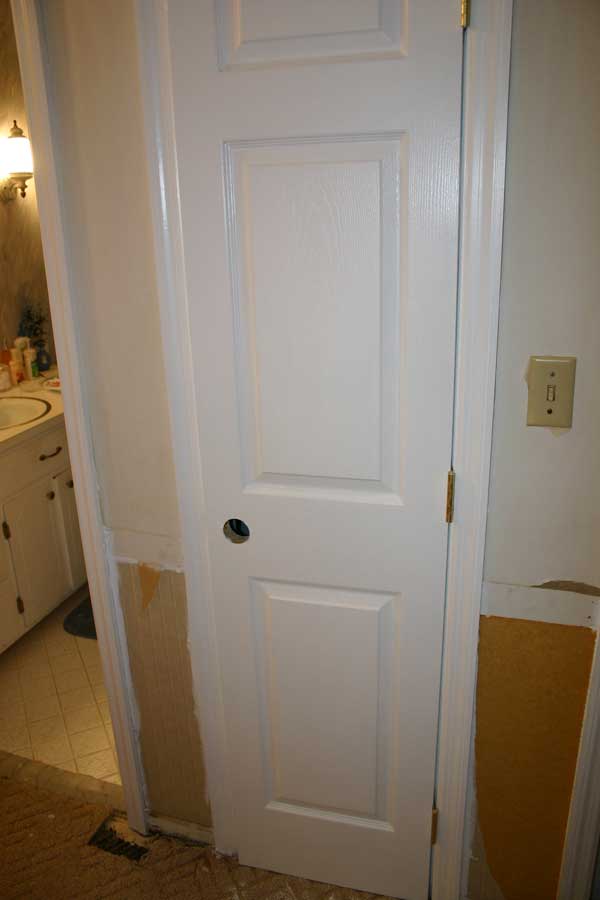 Replacing all the doors in the hall.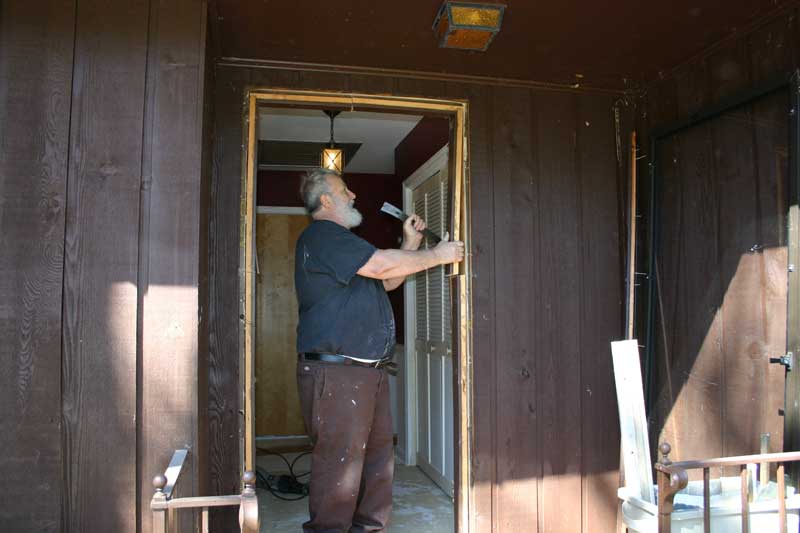 Replacing the front door.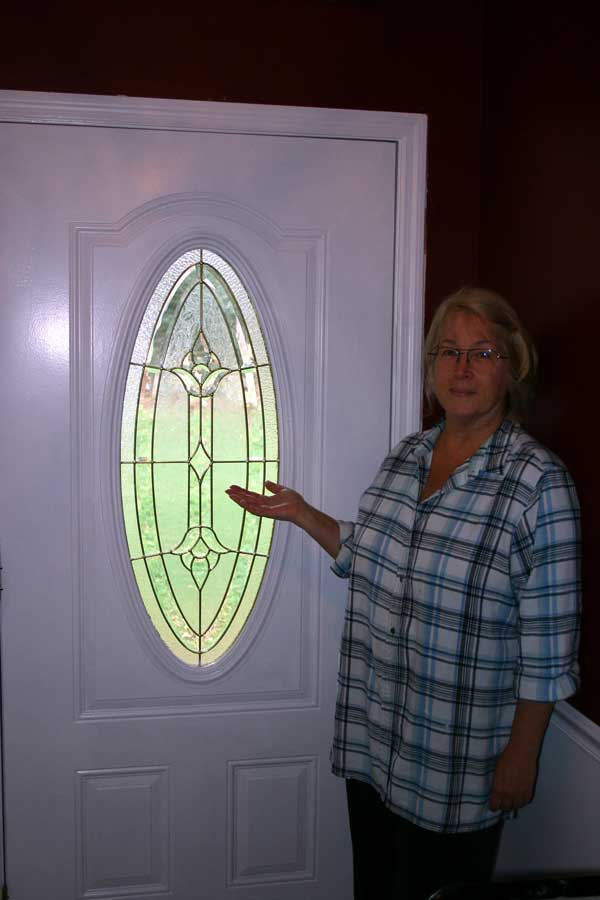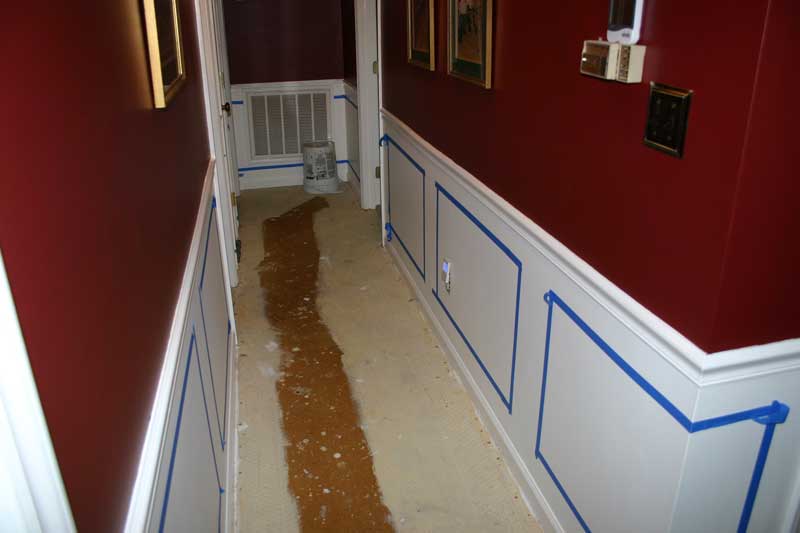 Laying out the trim placement with blue tape. The trim was installed, the Pergo flooring laid and appearently we didn't take a single picture.
The finished job