The Garage
After 30 years as my "Man Cave", the garage became a little overgrown. I never throw anything away and there wasn't enough room for the mower and the car, so the car sat on the drive collecting bird poop while the mower never felt a drop of rain.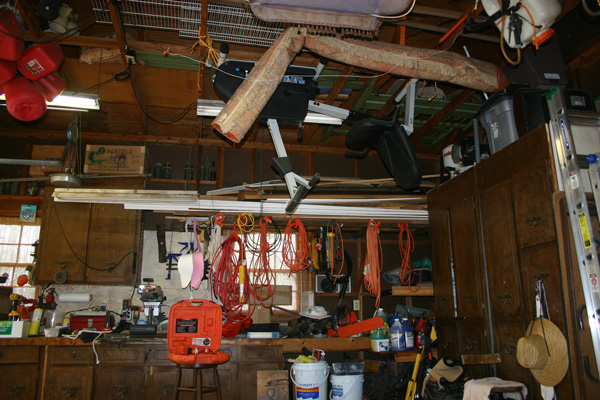 The work bench area. Note the ceiling overflow.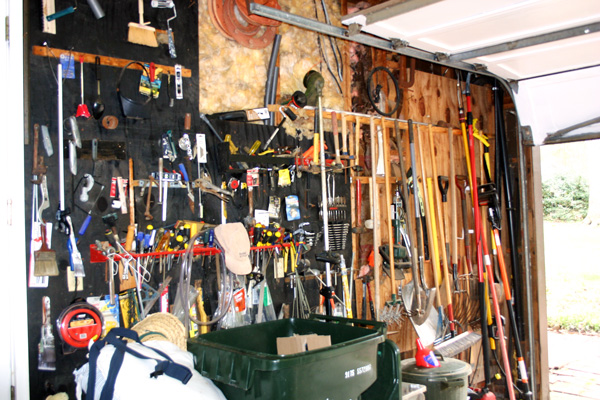 The side opposite.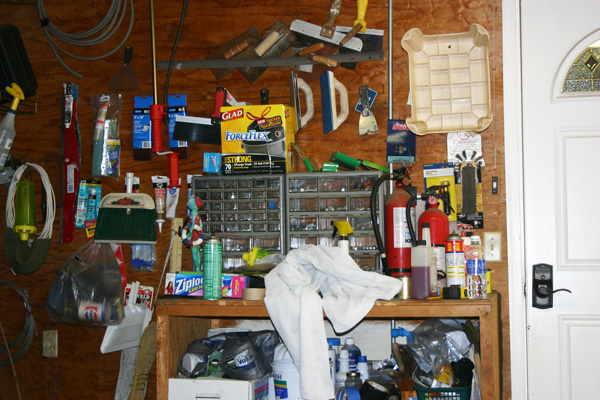 The rest of the side opposite.
Then one day in 2014 we decided to get a new car. It was explained to me that the new car would be parked in the garage!
Some changes would be required. First a little cleanup. The long tools were assigned to the utility building, everything else went to either overhead bins or the new tool box. Or the recycle center. Then I decided to finish the walls.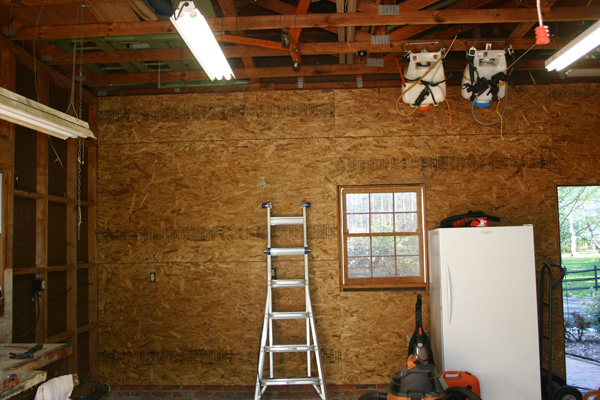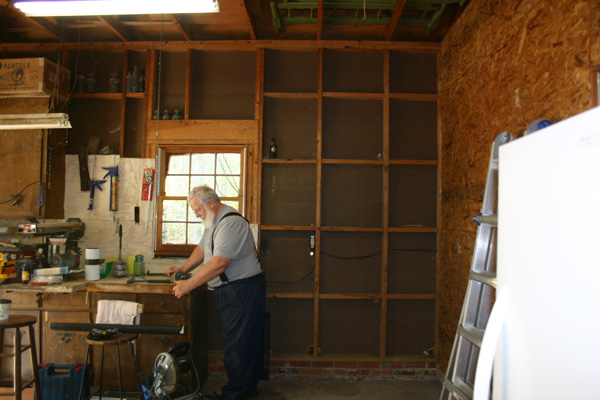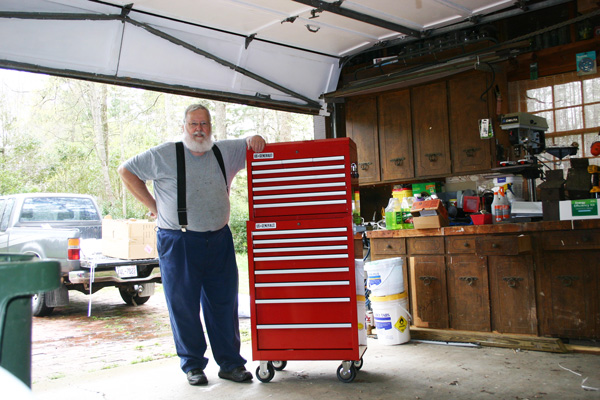 The new tool chest fresh from Harbor Freight.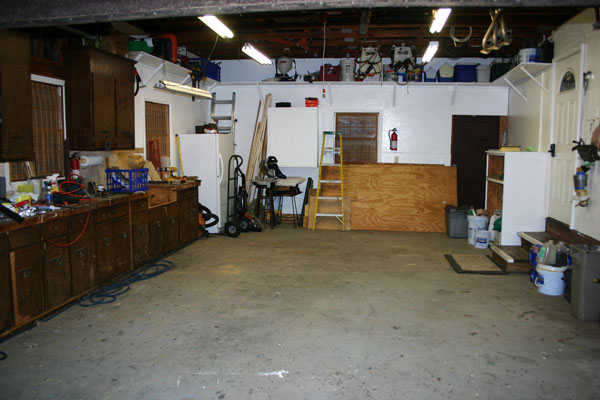 Remembering an old Navy saying "Shine it bright or paint it white...." I did a little painting.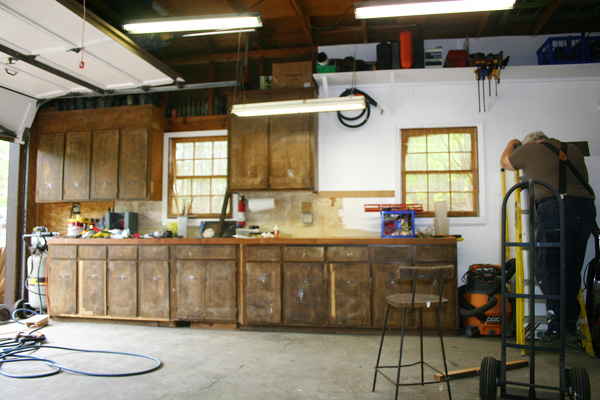 The cabinets prepped for paint.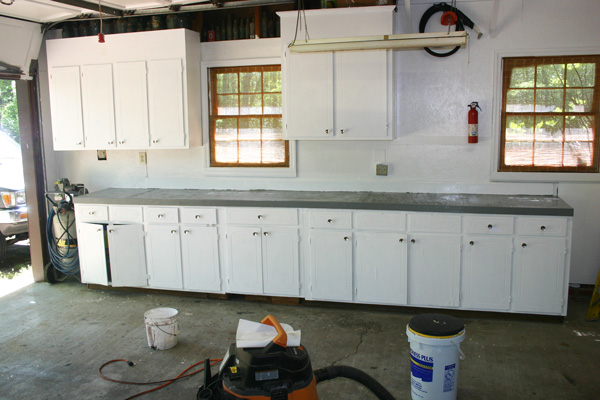 The finished cabinets with the new pulls.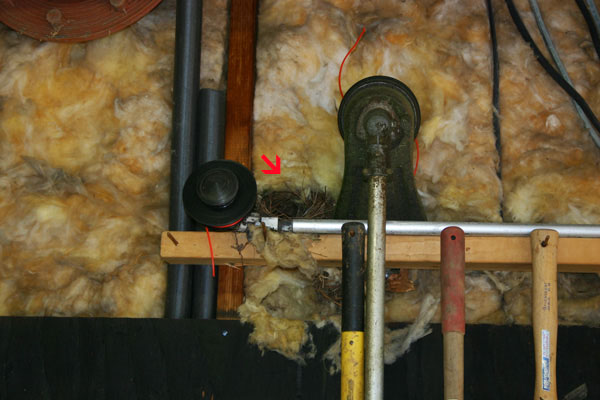 While performing demolition we found that a pair of house wrens had started their annual nest so we had to wait two weeks for the chicks to fledge before work continued in that area.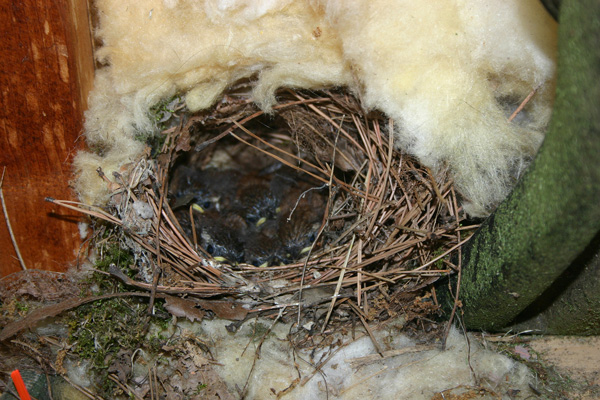 Oh the happy times! Our new car appropriately name Black Beauty had a nice clean home, all the clutter was gone, what more could we ask for? Well, six weeks later the spring on the garage door broke, and it was more cost effective to replace the 30 year old wooden door with a brand new steel clad one than to replace the broken springs with "special order" springs. And all for the price of a root canal and crown.
Surely we were in for happy times now!
Hmmmm..... because of considerations concerning garage door tracks, door opener, lighting that would have to be removed and junk too valuable to throw away that was stored above the ceiling rafters, the ceiling wasn't finished, and now dirt dauber mud and miscellaneous detritus appeared on Black Beauty after several days parked in the garage.
My hands were staying pruney from washing the car ever two or three days to keep it clean. What to do? A sheet of 10 mil plastic stapled to the ceiling rafters solved the problem.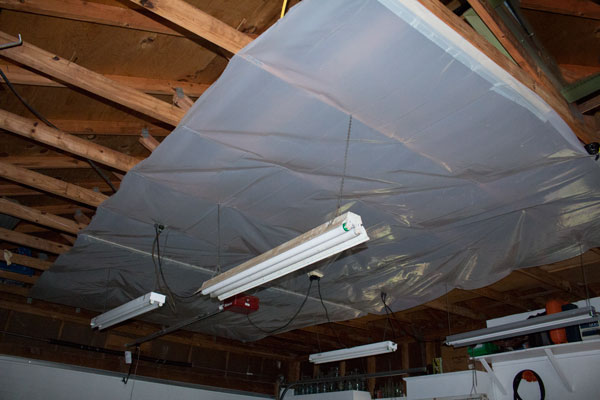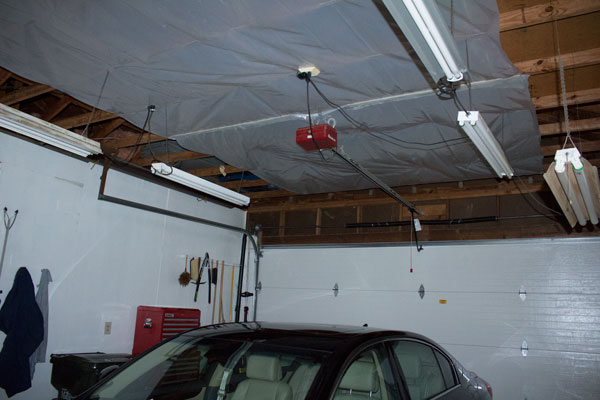 It's not elegant but it does the job.