Bed Room
Time to remodel Wisteena's bed room. This is where we started.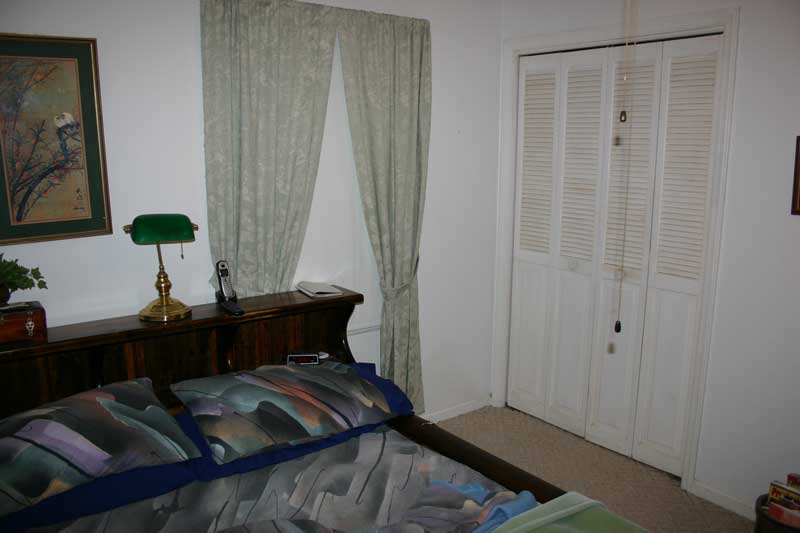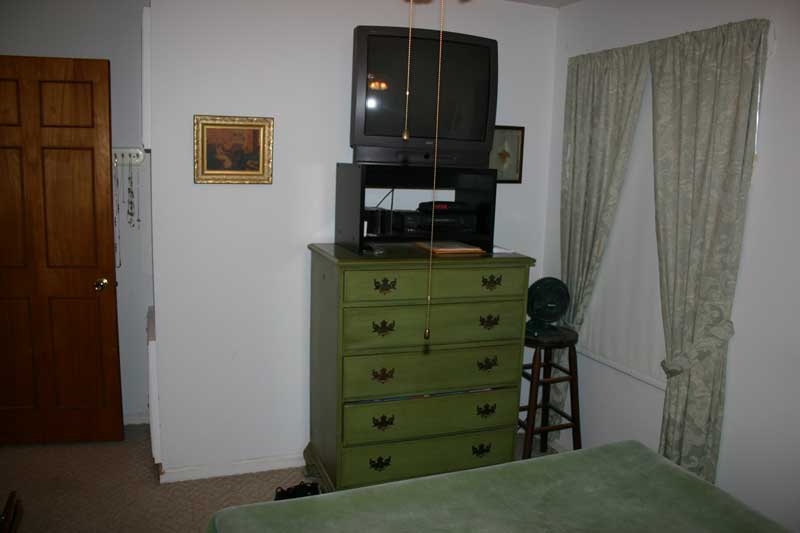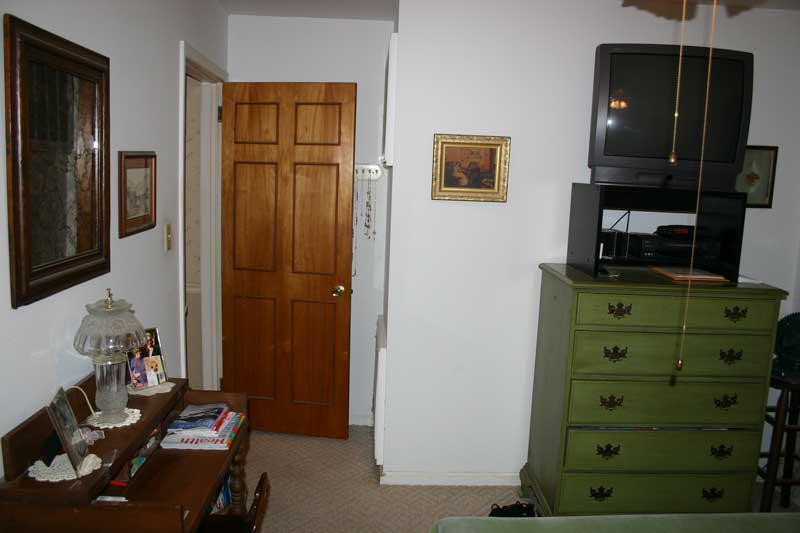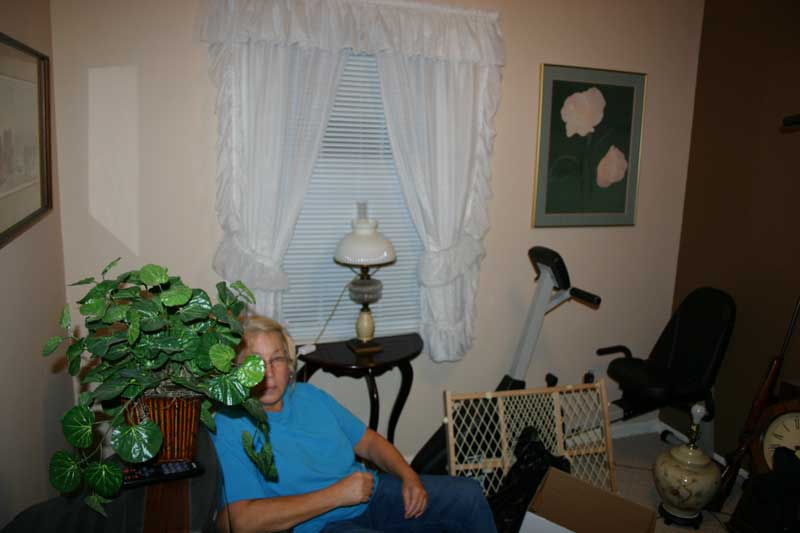 This is the "spare" bedroom, or as we call it, the "junk room".



The renovation begins.
Pulling down the wall and closets between the bedrooms. We will end up with one larger bedroom and a walk-in closet.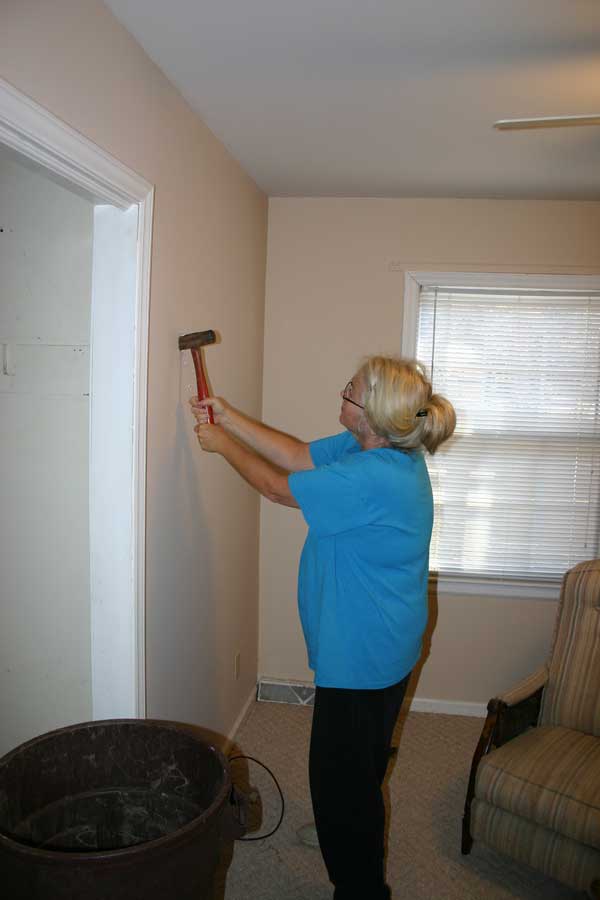 Wisteena strikes the first blow in the renovation.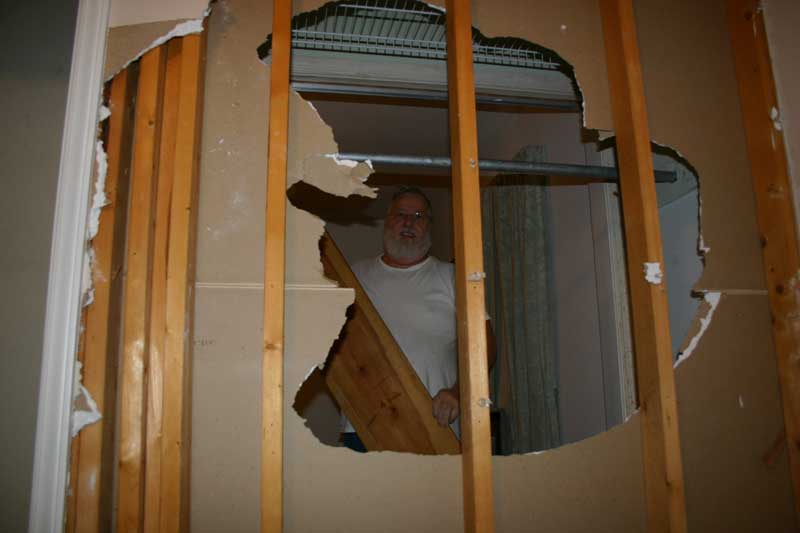 The closets between the bedrooms get removed.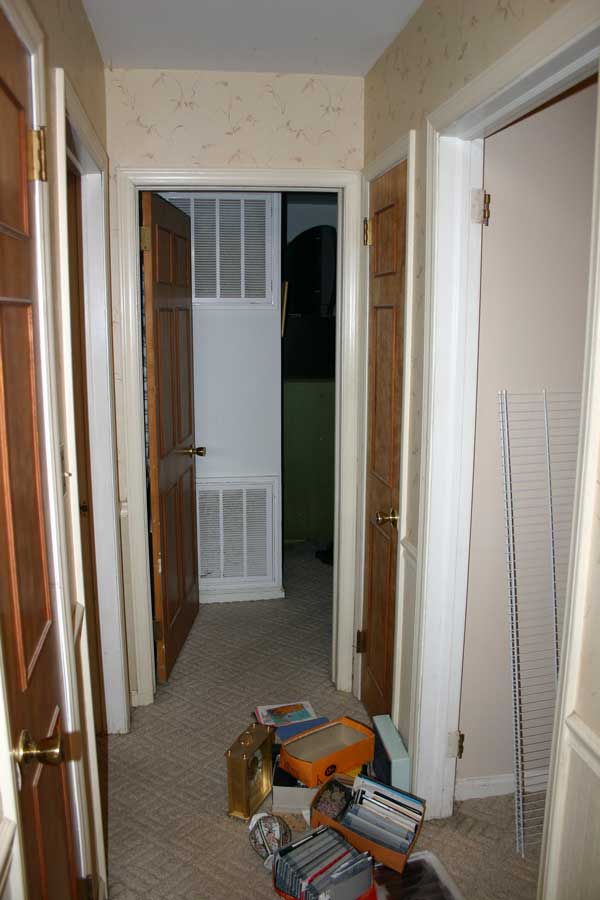 The dooreway at the end of the hall is the old doorway to Wisteena's bedroom. It will be sealed and the A/C return will be relocated onto this wall. The doorway to the right will be her bedroom doorway.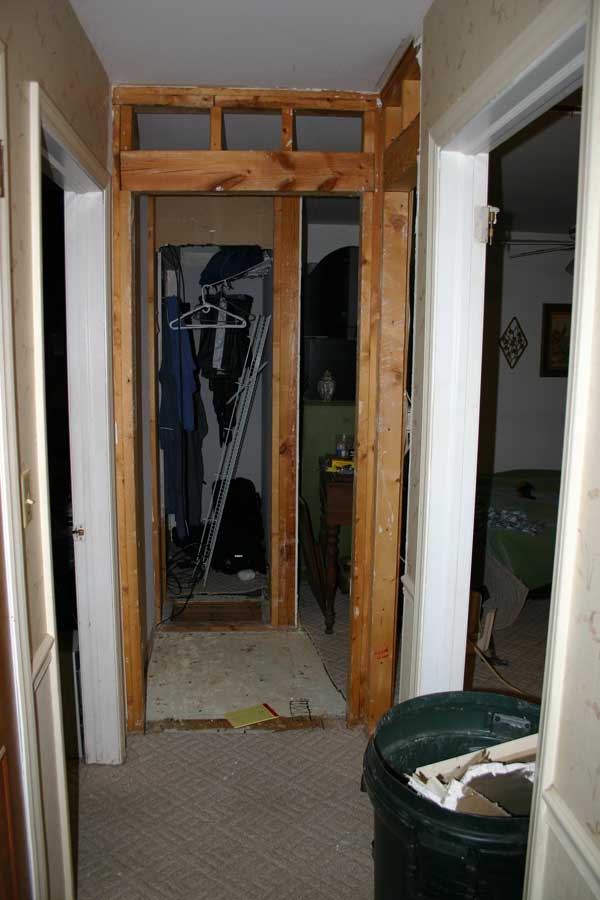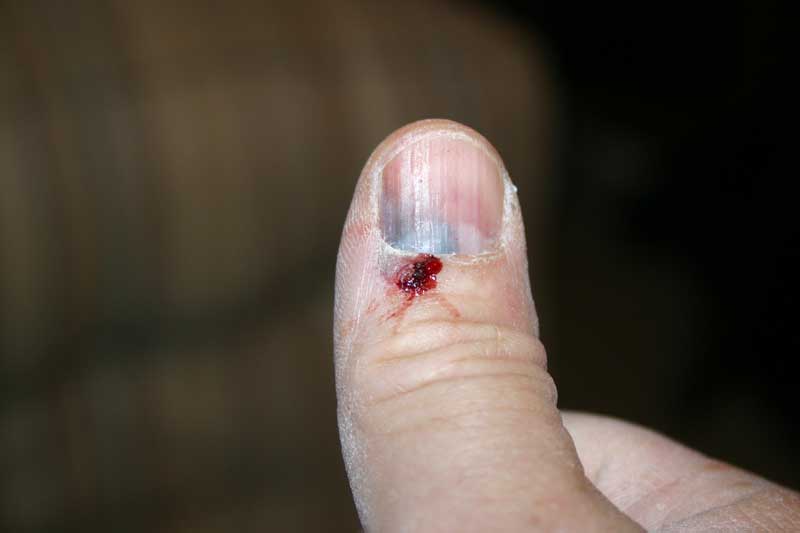 When hammers go bad.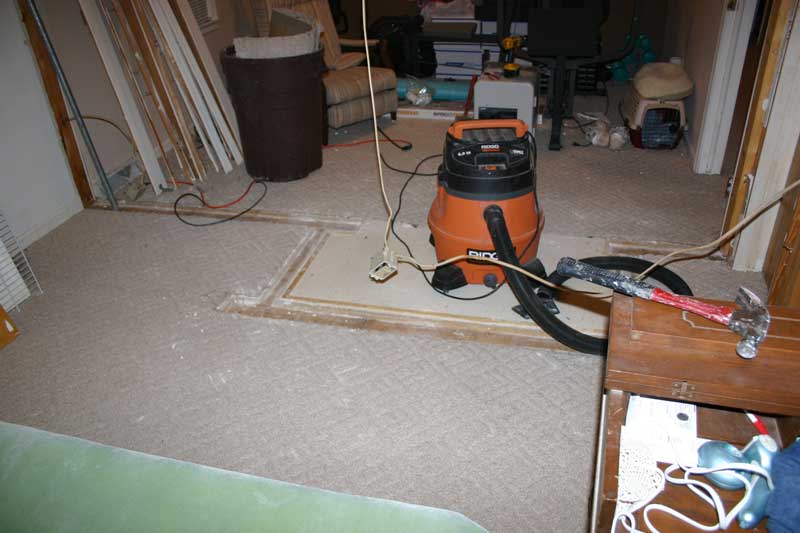 The wall between the bed rooms and the closets are gone.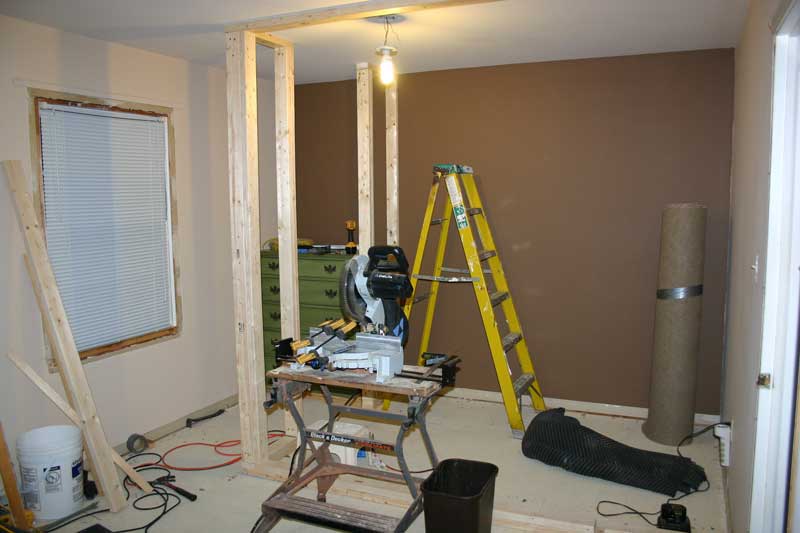 The walk-in closet construction begins.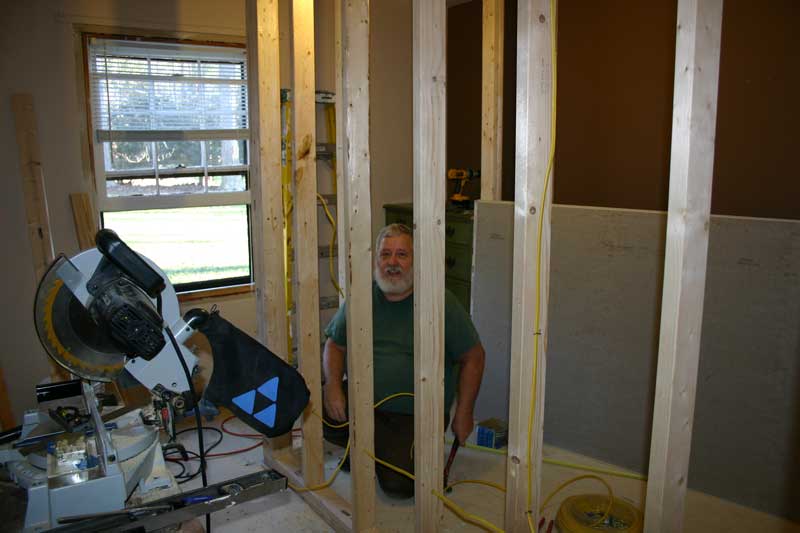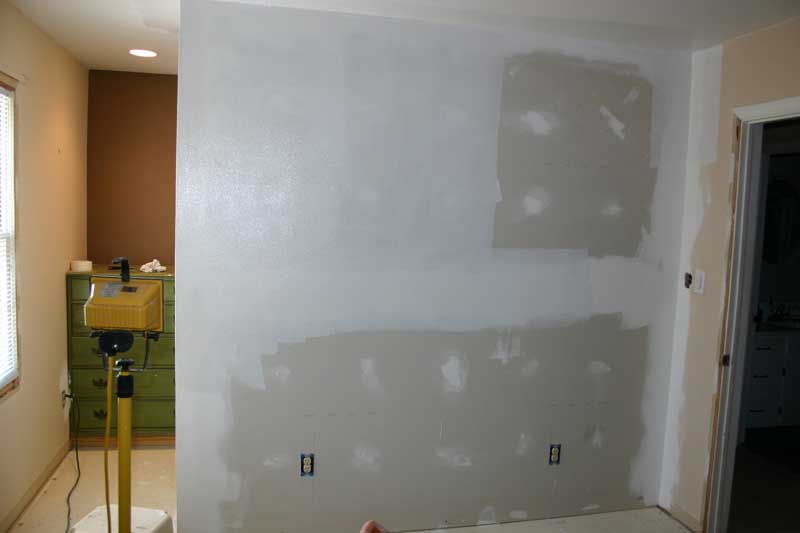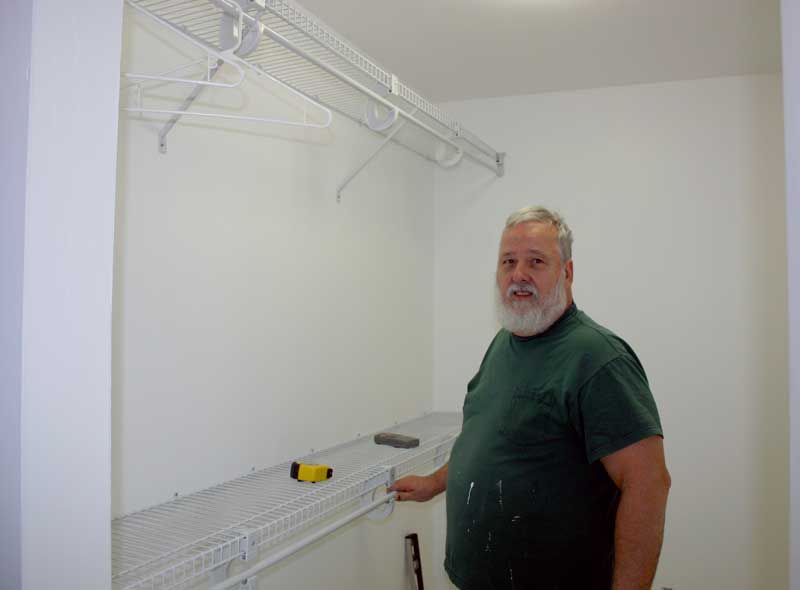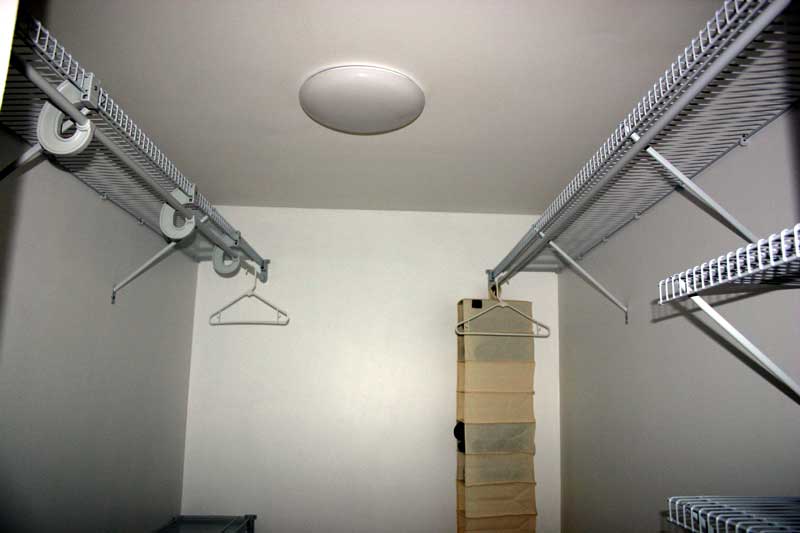 We watched a home improvement show and decided to build an arched entrance to the closet.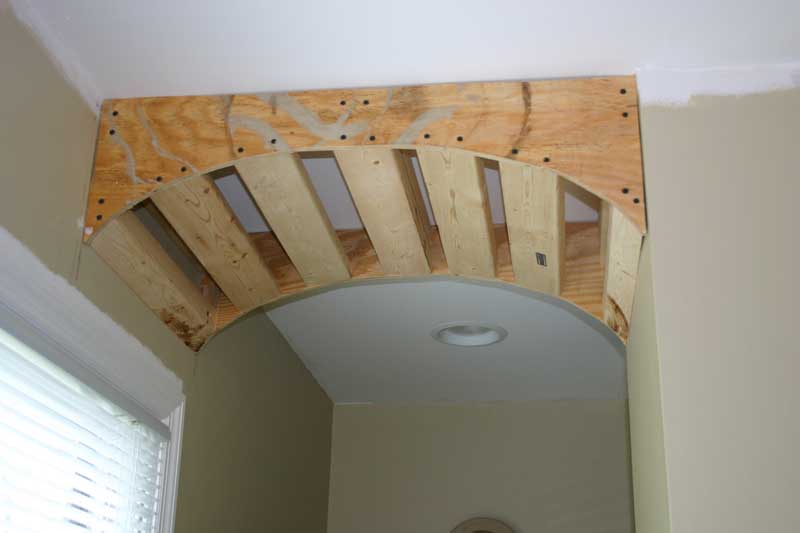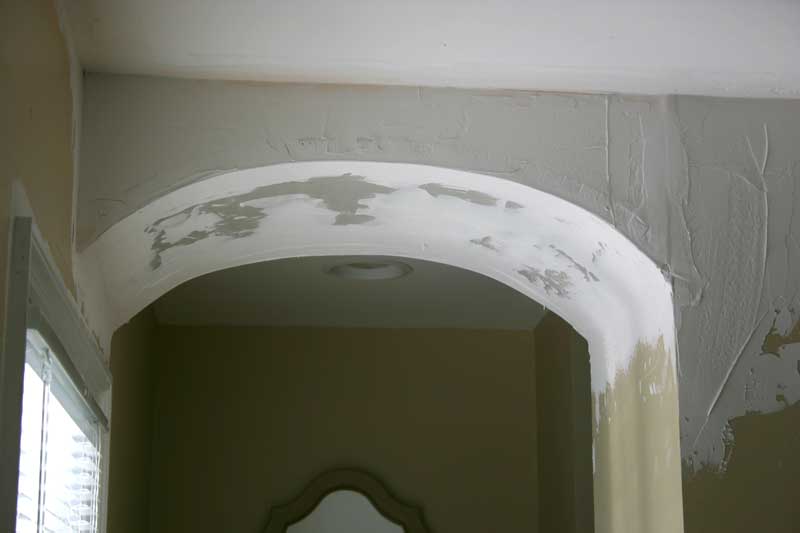 Please note the delicate hand I have with dry wall mud.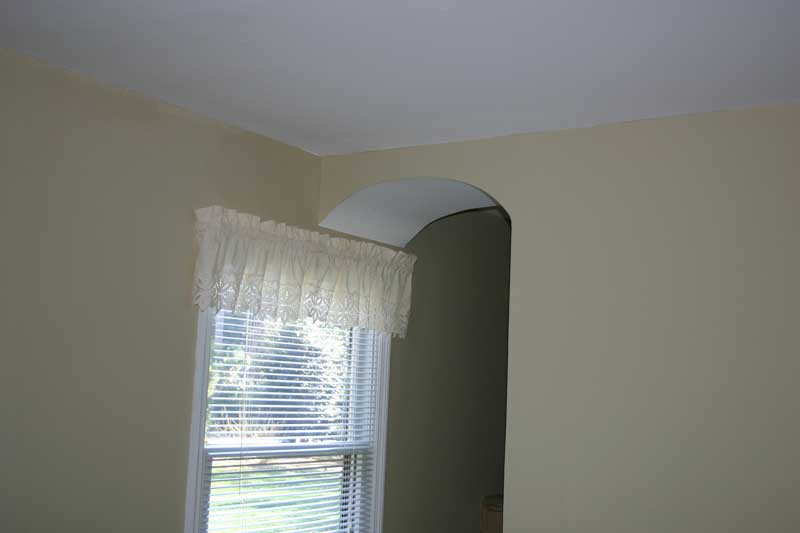 The finished arch.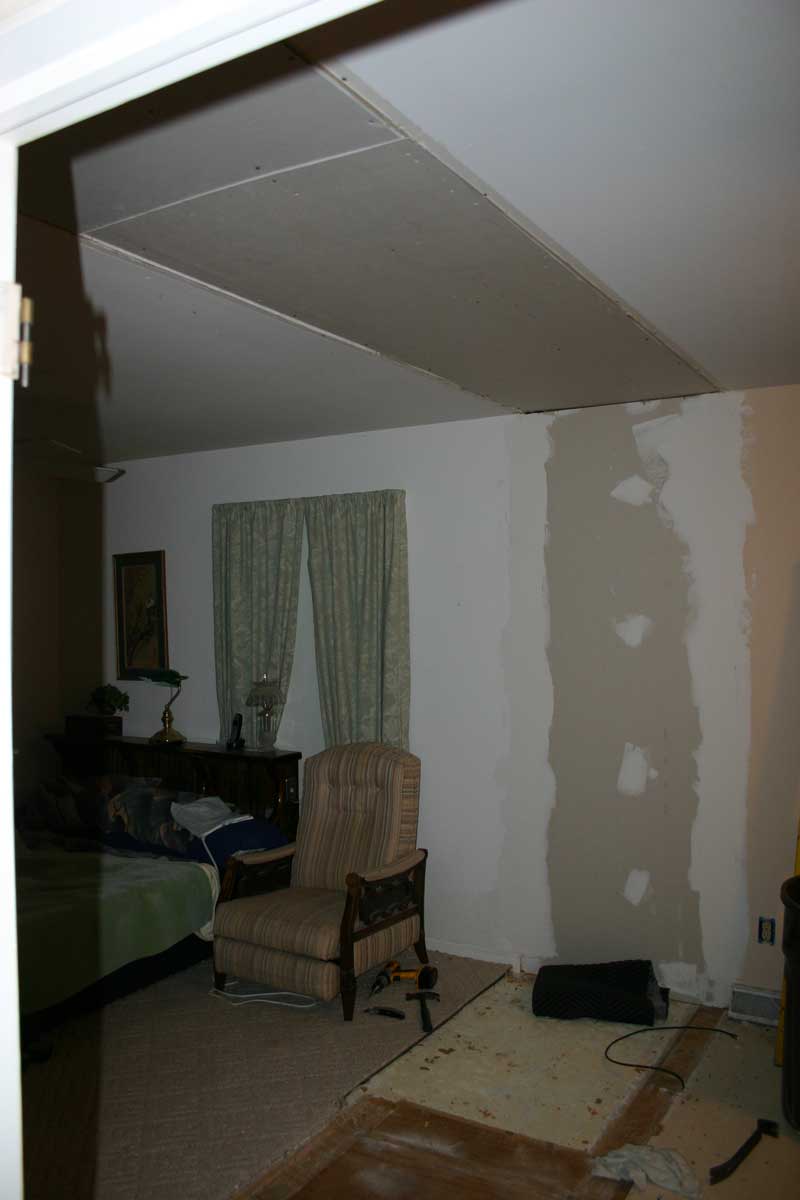 This is where the closets had been between the two bedrooms.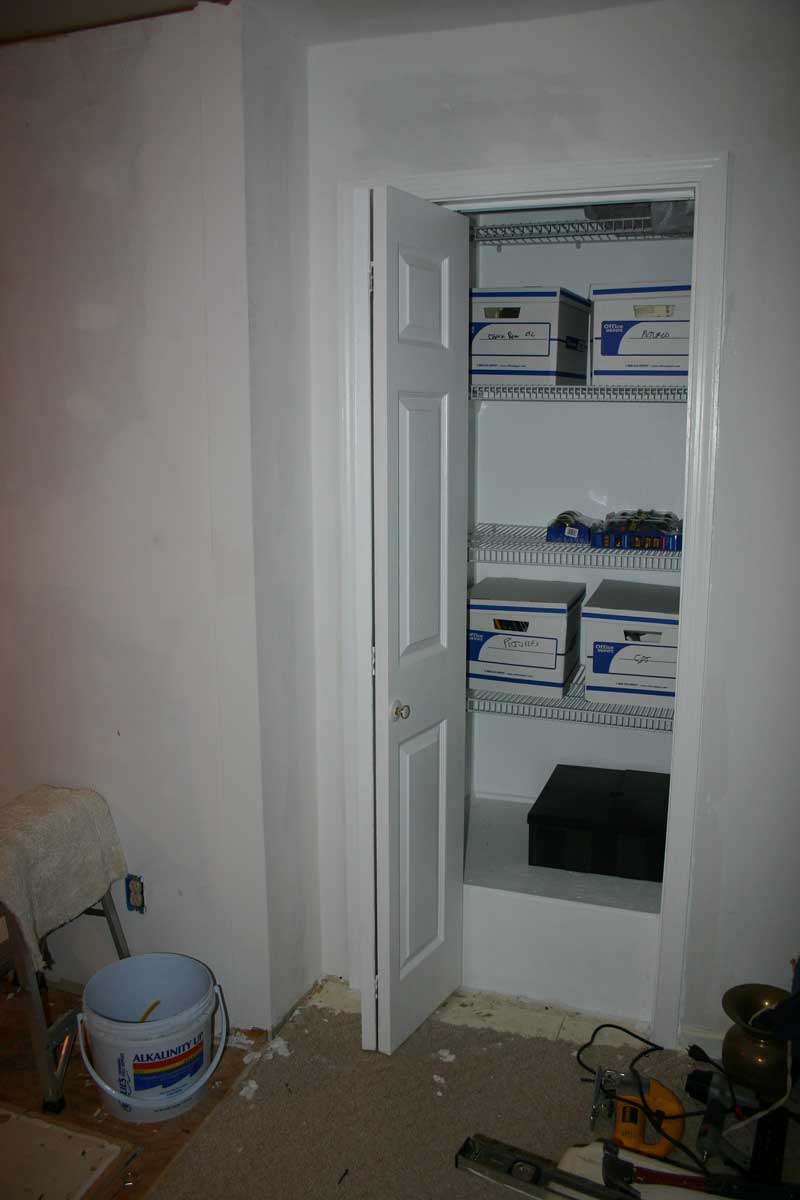 The old door to Wisteena's bedroom becomes a closet. The air conditioning return is routed in the boxed bottom of the closet.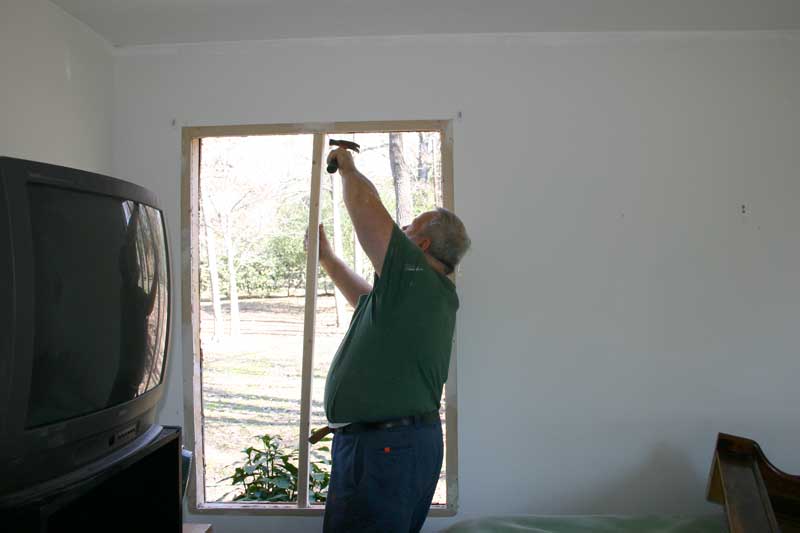 Sealing up a window on the back wall.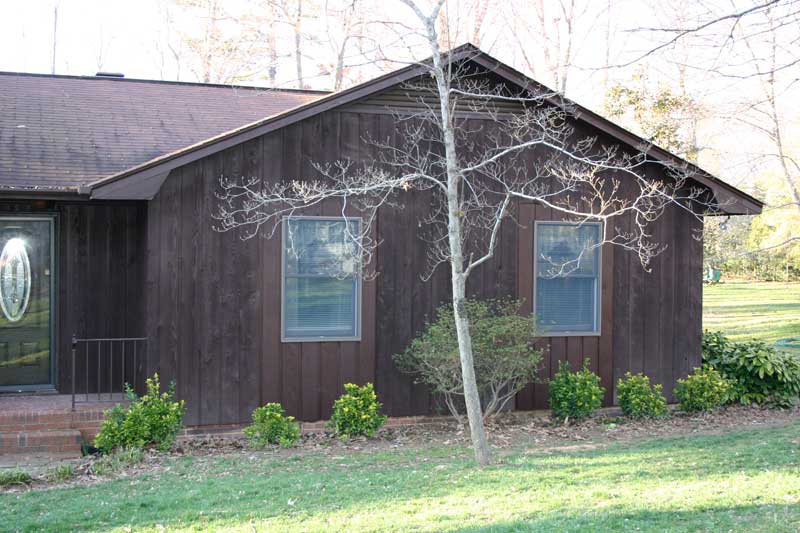 The new windows on the front wall as seen from the outside. It takes several weeks for the new paint to dry and match the old.
The finished job