Hall Bathroom
Wisteena decided that we should renovate the hall bathroom. This is what we started with, 70's tile colors, 20 year old wall paper. Out!
It all has to be replaced!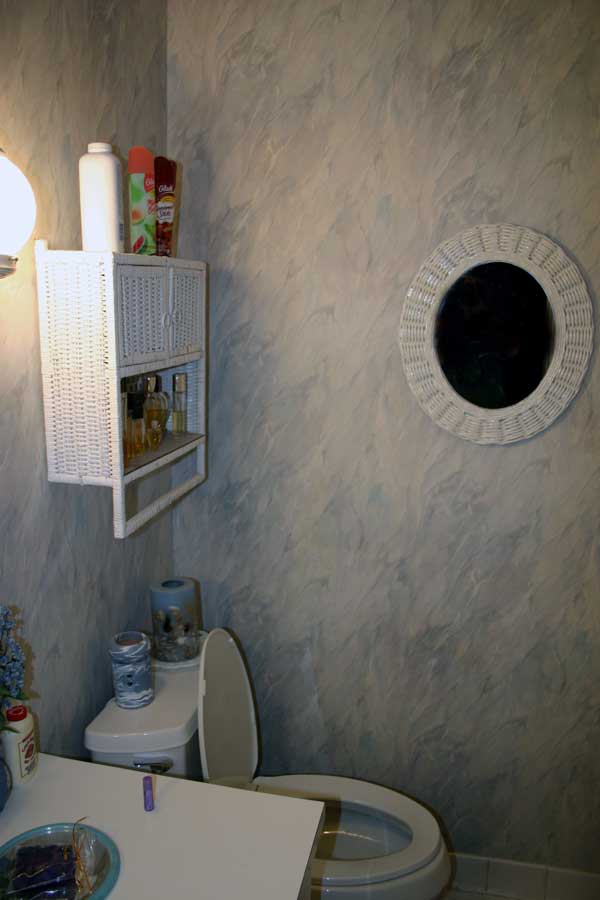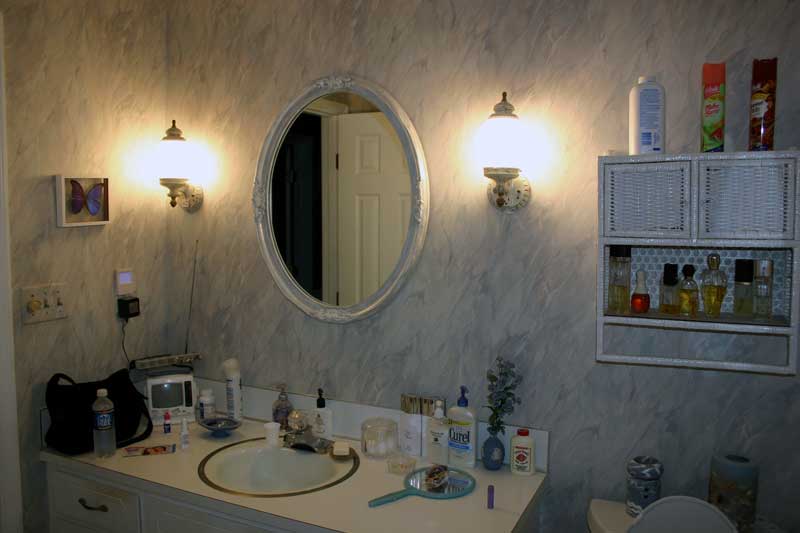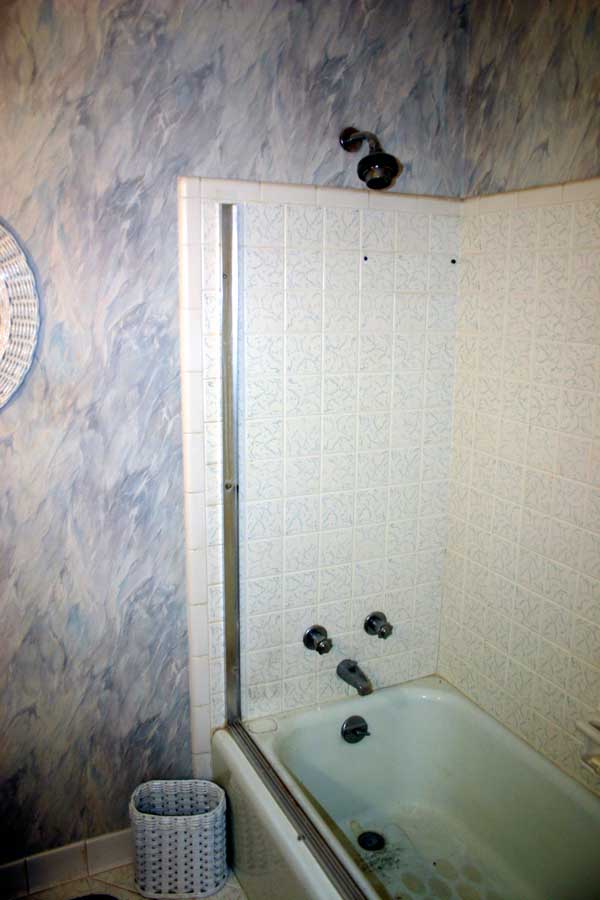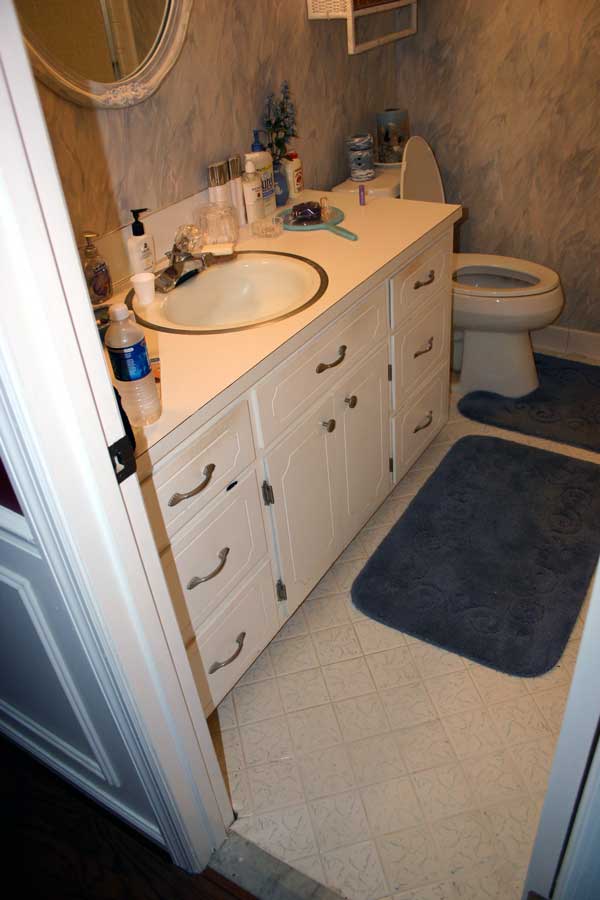 The demolition begins.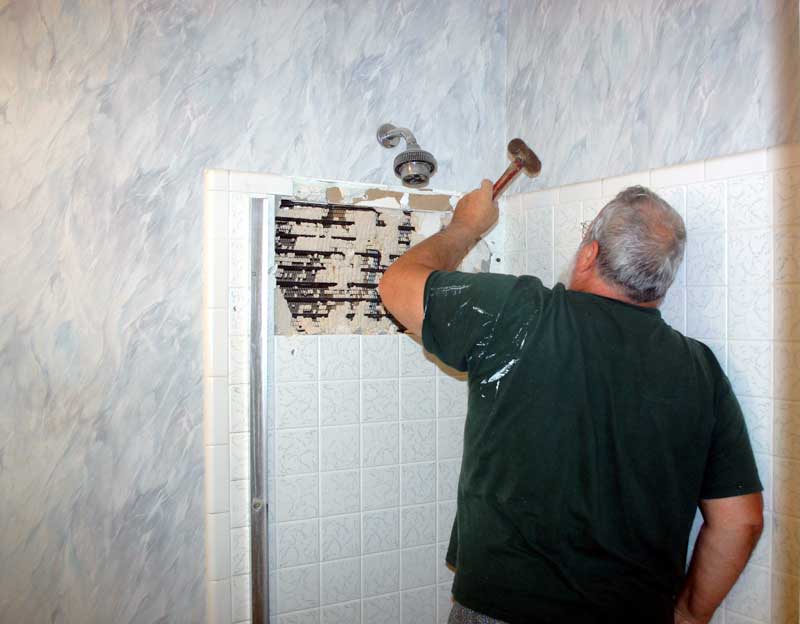 Little Tommy and his magic hammer.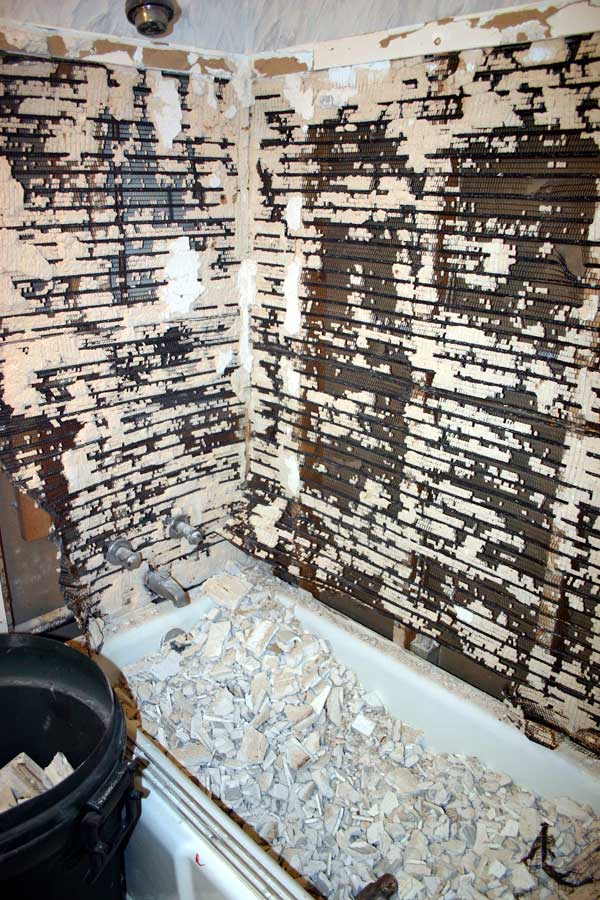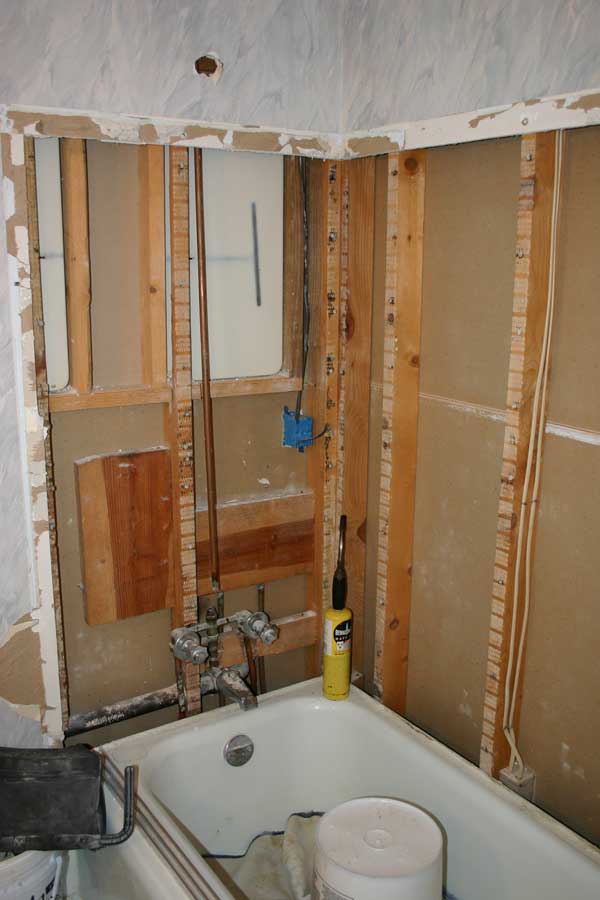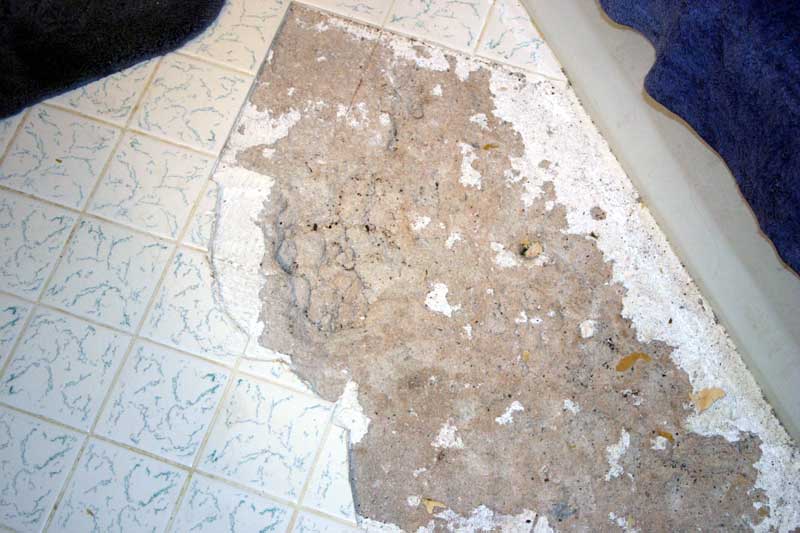 Oh, not enough demolition!! More, more! But sometimes Tommy's magic hammer just isn't enough.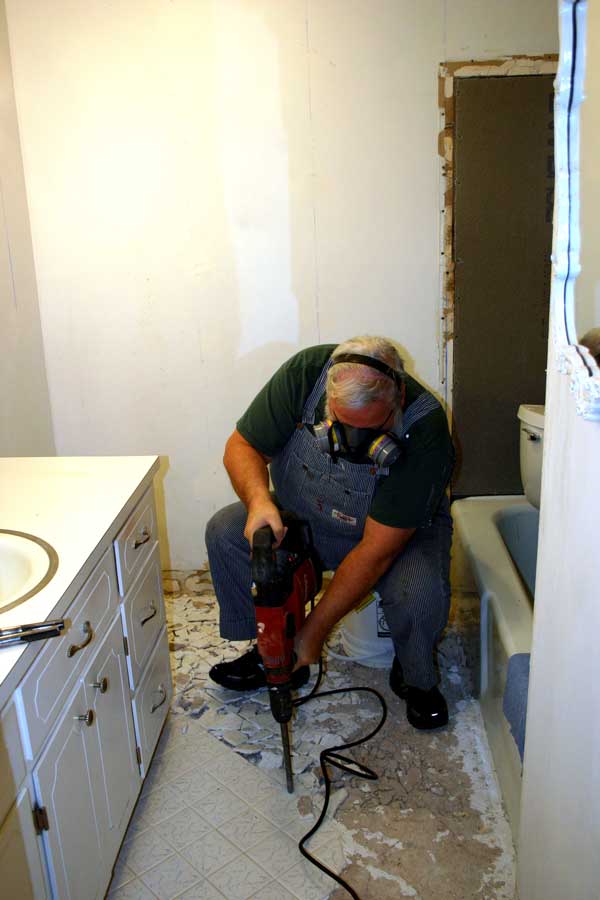 Then it's off to Home Depot to rent a real tool!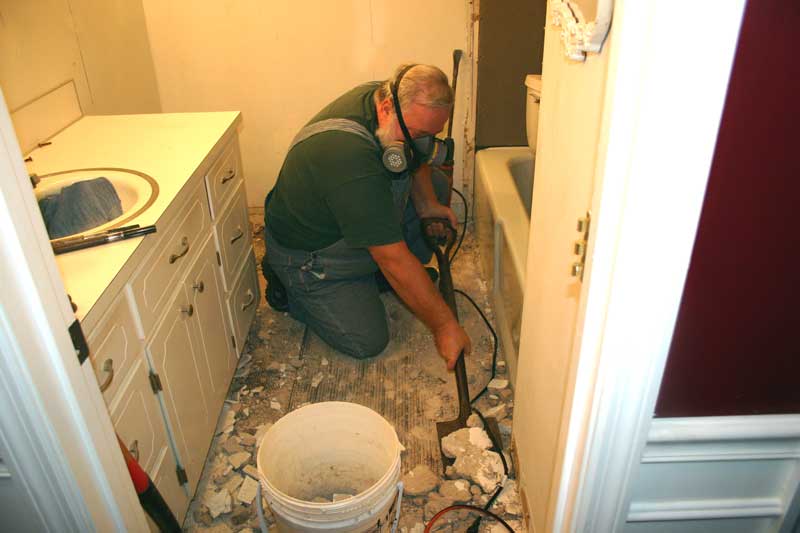 Finally, the old sub floor and tile are removed.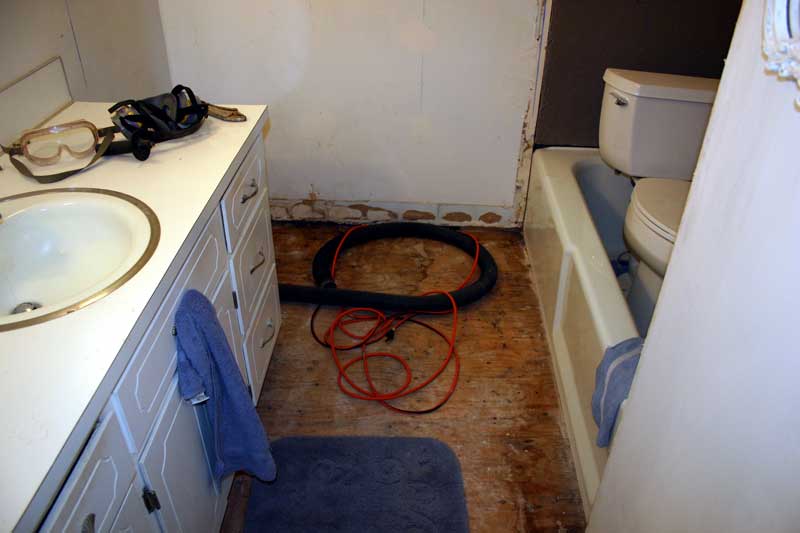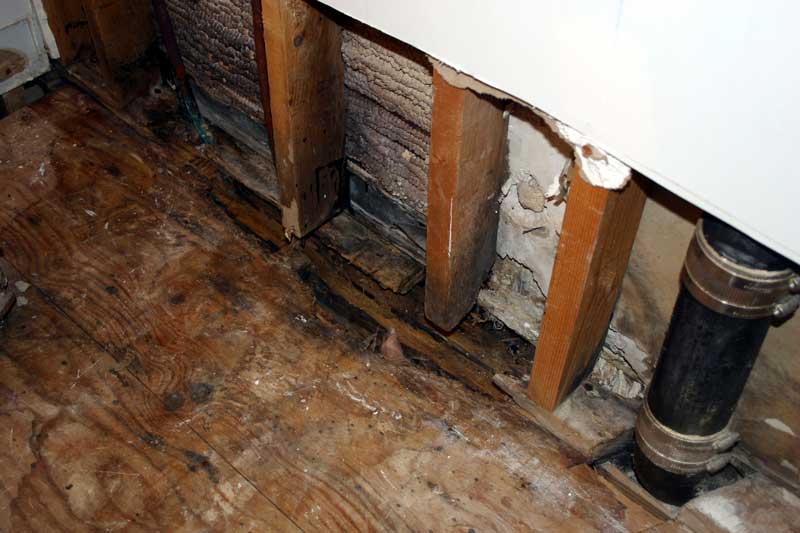 Say . . . What's that? ... water damage?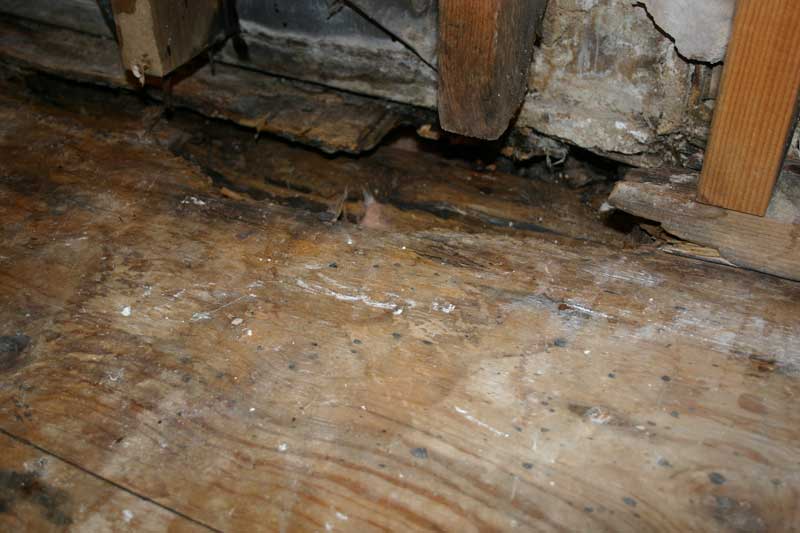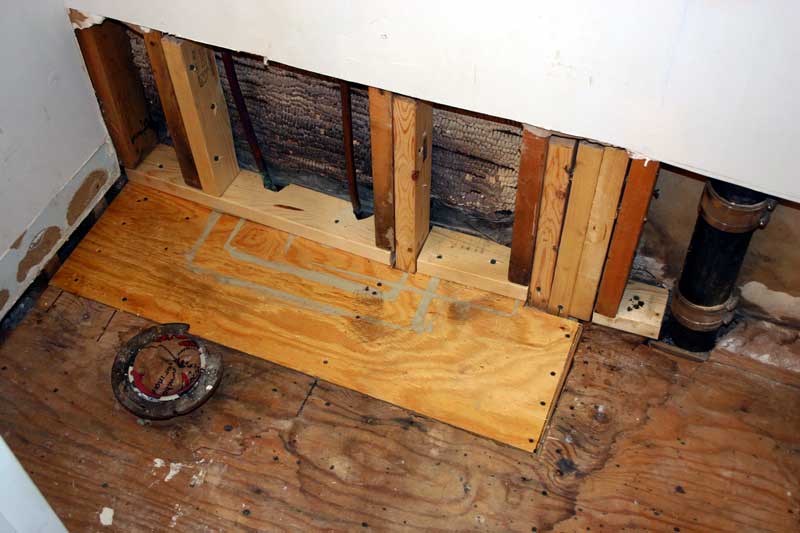 After the repair.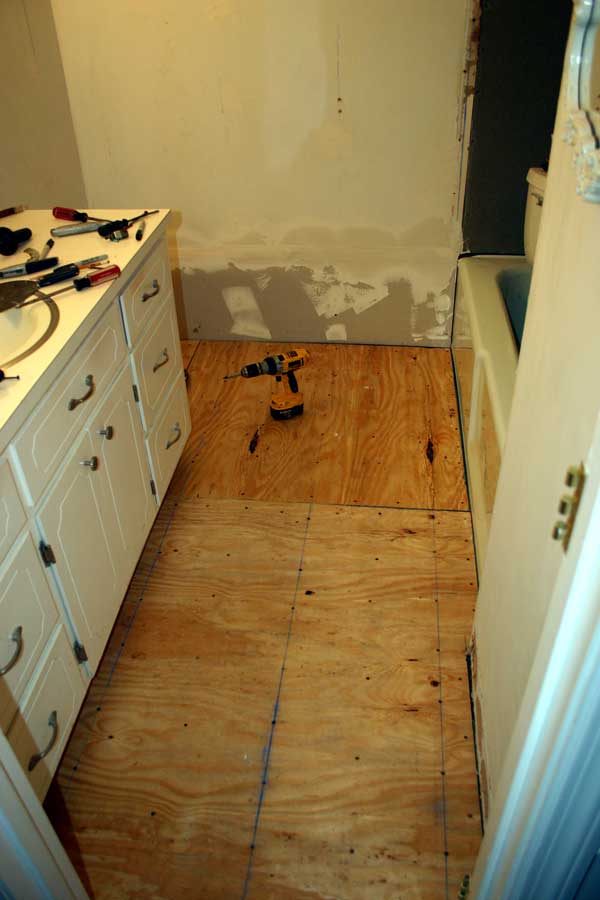 The wall with patch being mudded up and the new 3/4" plywood added to "stiffen" the floor. Then I screw down a layer of 1/2" cement board before I can install the new tile. Photos not available.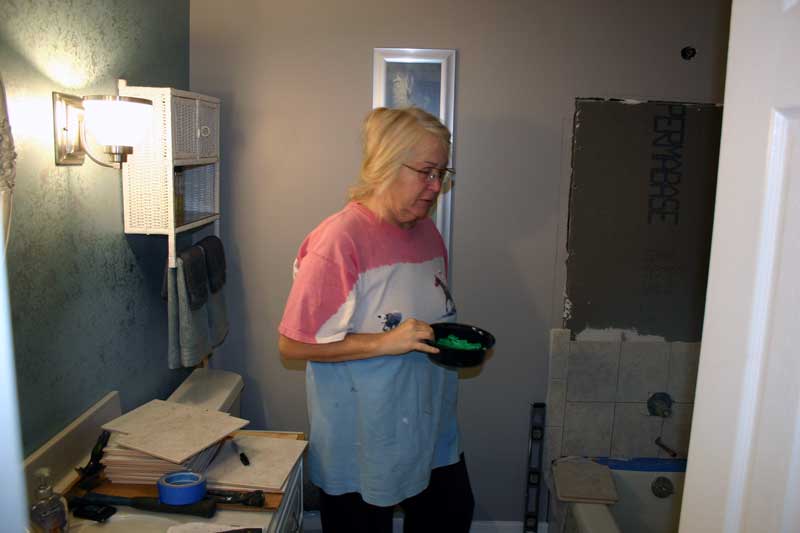 Finally we start slapping up some tub tile.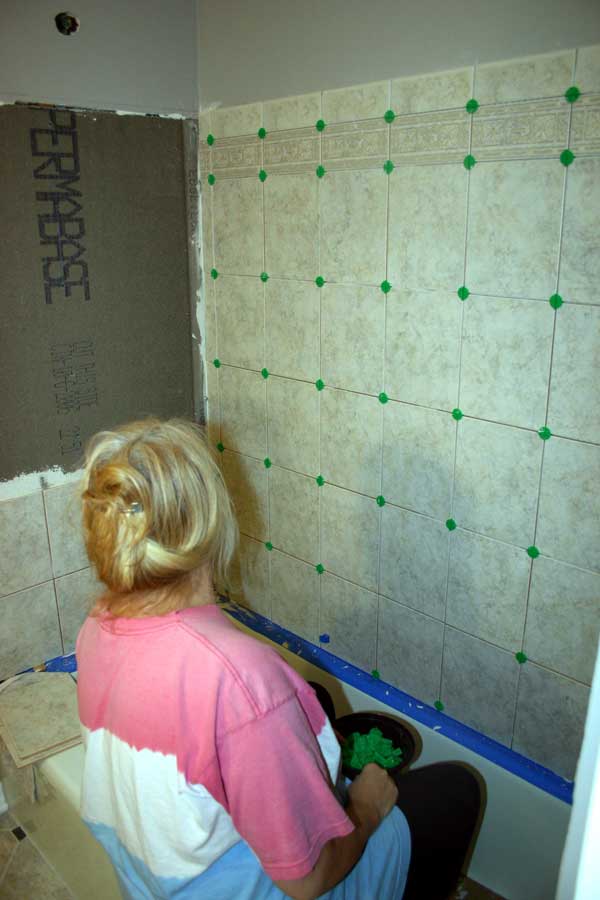 Wisteena gets to help.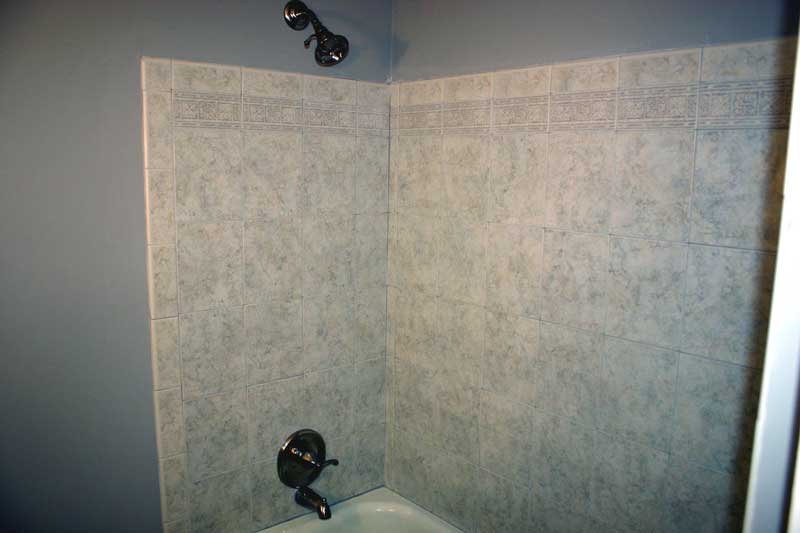 The finished tile in the tub.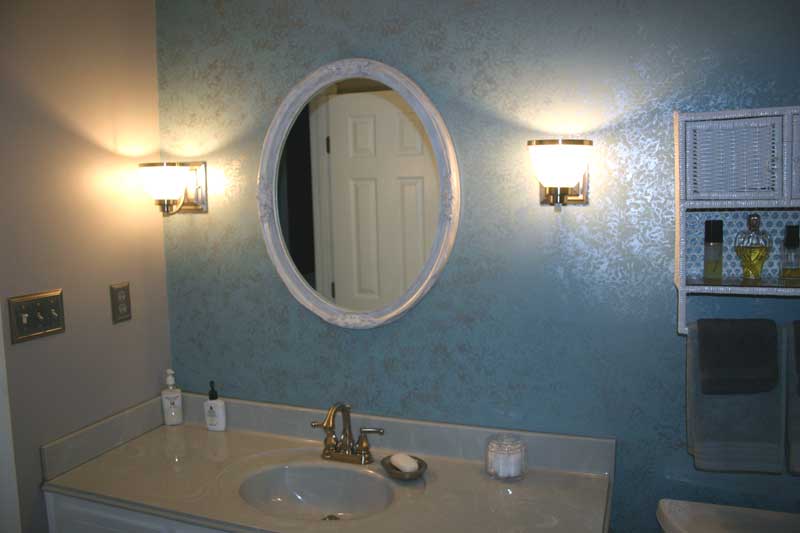 The new counter top. Our first effort at a sponged finish on a wall. It turned out pretty good.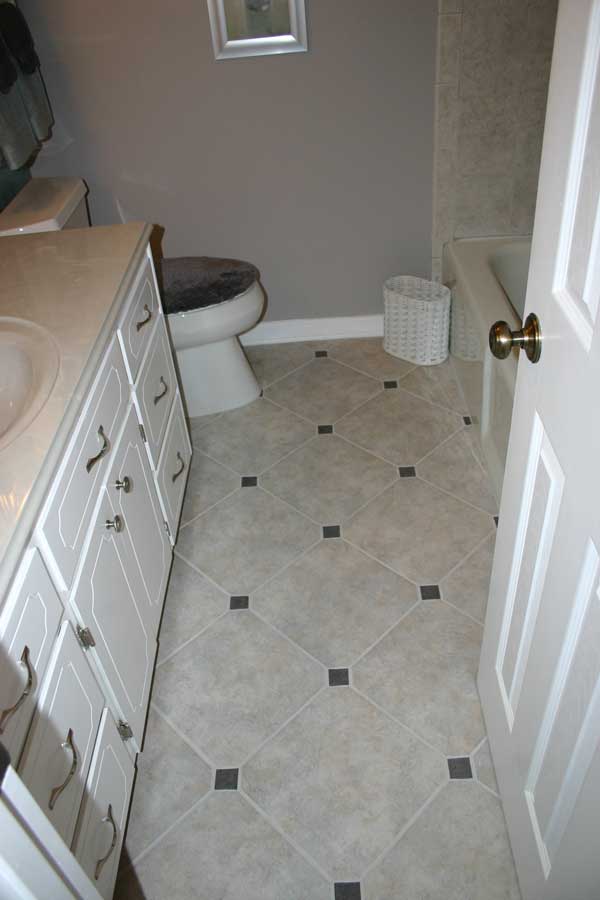 The new tile floor. Somehow we failed to take any photos of me laying these. I hope I don't have to do any more tile work. It killed my knees.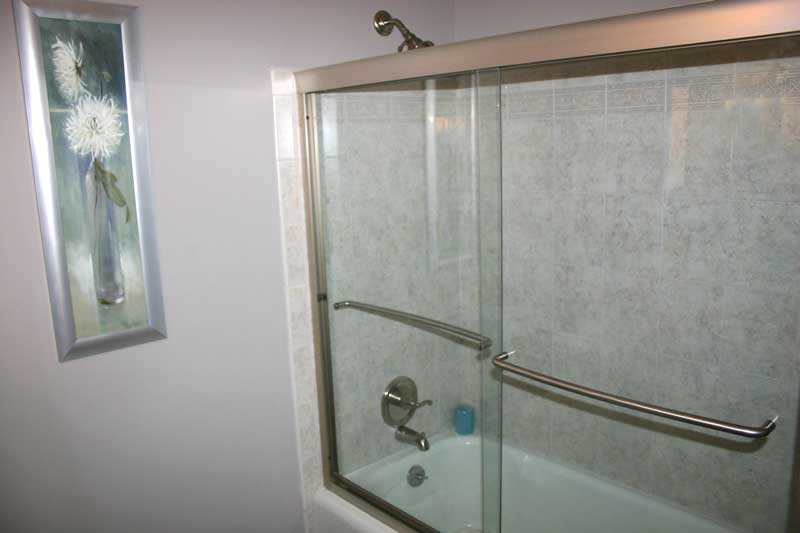 The shower door installed. Another job well done.