2005 - Geezer's return from the Brushy Mountain shopping spree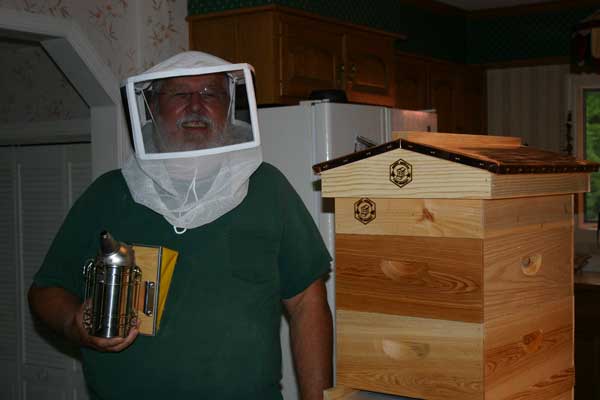 My first purchases, one of the English Garden hives and all the paraphernalia from Brushy Mountain Bee Farm, a local bee supplies company. I was so naive and happy.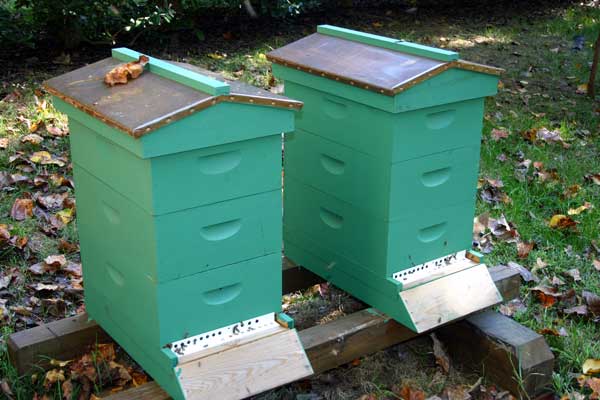 The hives, all painted and ready for the winter of 2005. I'll skip the gruesome account of moving the bees from the 8 frame deep brood boxes to the 8 frame medium boxes of the hives I bought. It took half the summer, but with 120 pounds of sugar to make them draw out the new frames, it was successful.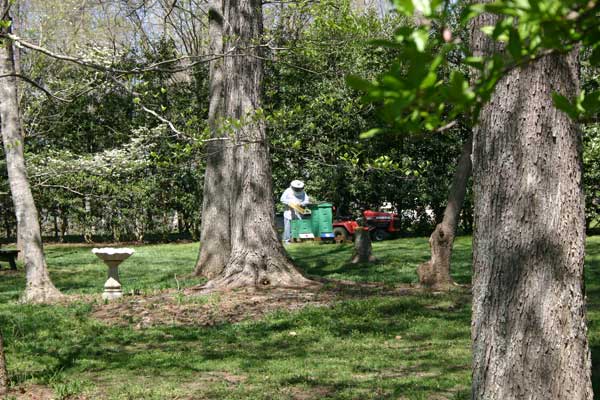 Spring 2006 inspection. Notice the birdbath I bought for the bees to gather water from. It seems that using the birdbaths at the house and especially the swimming pool was forbidden by my better half and all the swimmers in the pool. I had to give the bees stern lectures to get them to use only their watering hole. Many, many stern lectures.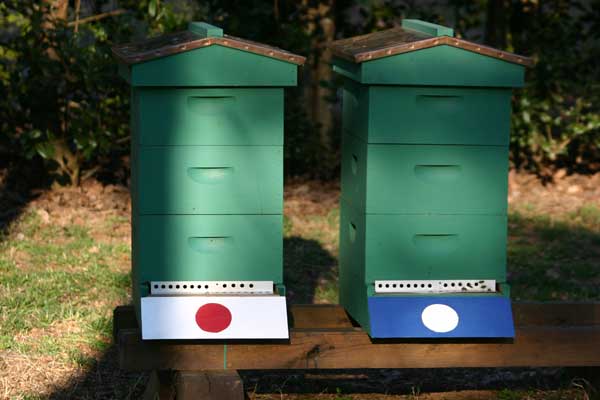 To help prevent drifting (as if I know what I'm talking about) I painted International Maritime pennants for numbers on the landing boards (the Japanese flag is 1, the other is 2). I hope the bees can figure them out. I use the numbers as references in my hive logs.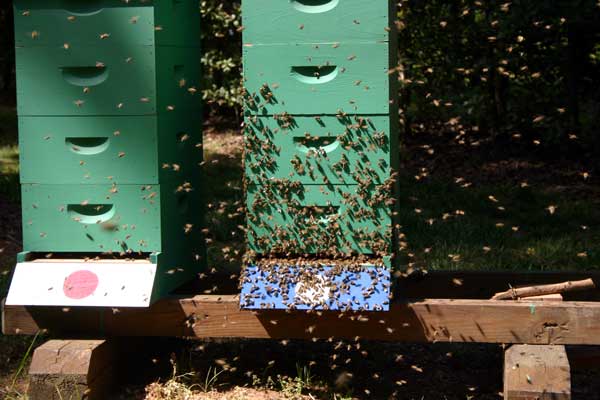 The happy times. The hives were making lots of bees and bringing in lots of nectar.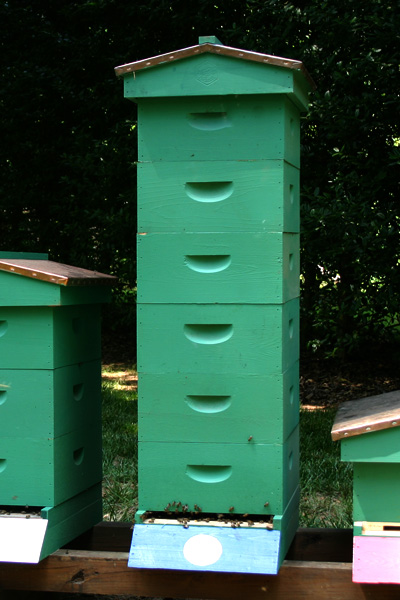 Lots of nectar! I had just added the fourth honey super and they were working their hearts out. It was time to go to Brushy Mountain again.
Geezer's return from the second Brushy Mountain shopping spree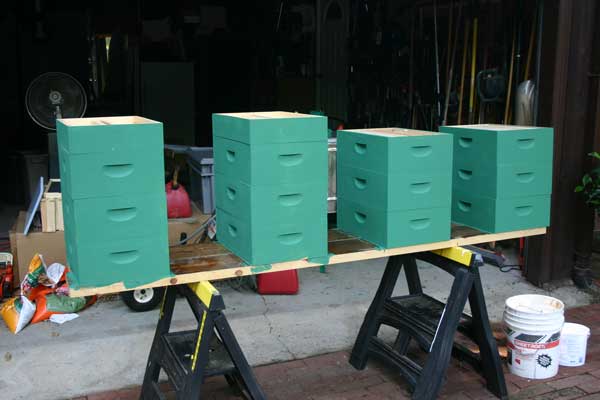 With visions of honey galore I bought more woodenware. Two more hives, lots of honey supers, more hive top feeders. I was going to be a Honey Baron!!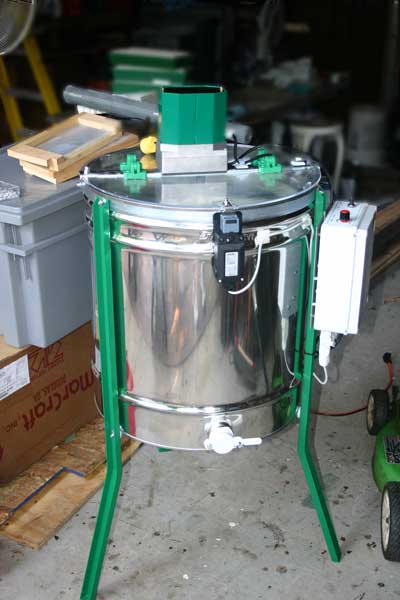 No more sweating my guts out extracting all the honey I was going to get with a manual extractor, no siree! I was going to sit in the shade and let a machine do the work for me!
The bubble bursts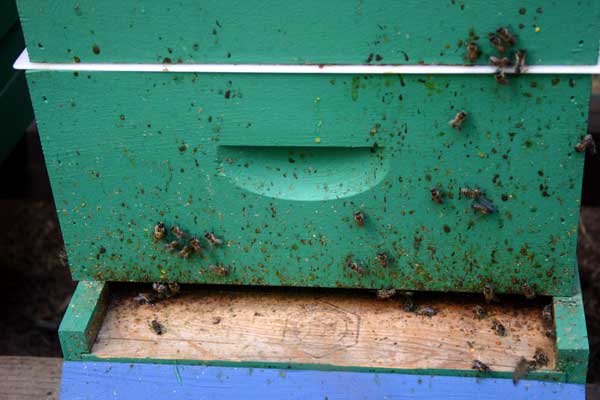 On June 6 the bees in the honey producing hive got diarrhea. What a mess. It was suggested I treat for mites so I did, the bees got better, then absconded the hive. The hive was empty within two weeks of the onset of this problem. A week after the diarrhea started, the nectar flow ended. Oh how I wish I'd bought a new clothes dryer instead of the honey extractor, I wouldn't have gotten all the grief from my better half about throwing my money away at Brushy Mountain.